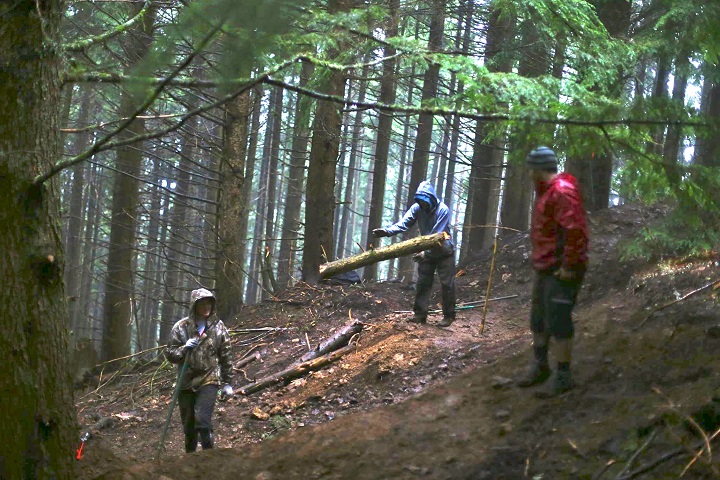 Evergreen's Winter Work Party: Above-average turnout with above-average volunteers!
We had a great showing last Sunday with 26 volunteers and trail builders continuing the push to complete the first technical descending trail on Tiger Mountain. With cool weather and clear skies, volunteers broke into smaller work groups and tackled numerous sections of trail—mostly completing finish work before the builders move on to the next section.
"The effort that volunteers have been putting in has been just amazing," says Trail Crew Lead Bryan Connolly "this alone would have taken us more than a week to do--they got it done in four hours."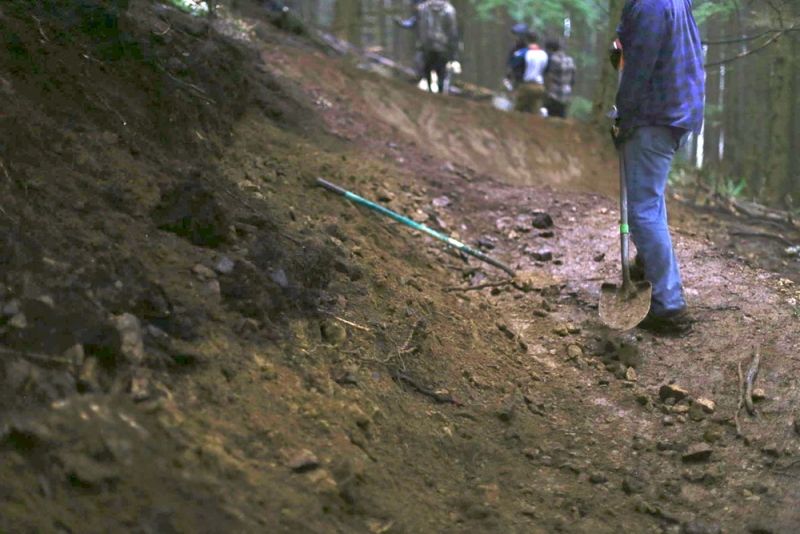 A BBQ lunch was provided by one of our partner shops—Kirkland Bicycles—who fueled the work with brats, burgers and chips—and pumped everyone up with a post-lunch raffle. Well-deserved beer was provided by Bellevue Brewing Company.
As we move on to the next section of trail volunteer help is more important than ever. "We're looking at some technical terrain and a lot of work to stay on target to get this open next summer," says Connolly "we really need people to come on out, lend a hand, and help continue improving the ride experience at Tiger."
If you're in the region or are an avid Tiger rider, please come out and lend a hand on the new trail. We're in full-on trail building mode and you can find a work party almost every day of the week here or keep an eye on the calendar!
Thank you to all of our fantastic volunteers who donate their time to make these trails great!