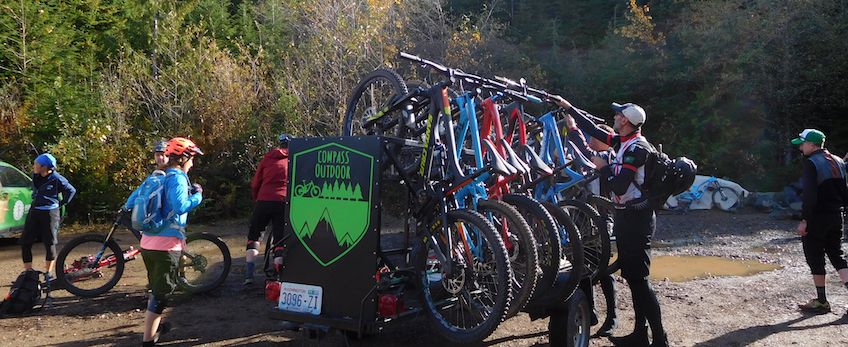 An Epic Day at Raging River
Today the storms retreated and the skies cleared for a perfect Team Epic Shuttle Day at Raging River. Nearly 50 smiling faces packed the Snoqualmie Point Parking lot outside of North Bend, enjoying donuts and coffee, and waiting for the first peak of the Raging River Project with Evergreen staff.
As our biggest donors, Team Epic Members had the opportunity to ride the first segments of trail Evergreen has built for Phase 1 of Raging River. And this group of trail lovers got the first lick of the new 'lollipop' formation that will run the area ridgeline.
After loading into shuttles provided by Compass Outdoor Adventures, Team Epic members began the journey up the mountain. Shuttles made a quick stop at Stan's Overlook to take in the view of a thick blanket of forest rolling down into Snoqualmie Valley and back up Mount Si and Mount Teneriffe. Then back on the gas to the summit to unload bikes and exchange high fives!
At the top Trails Director Mike Westra gave an overview of the progress made at Raging River and the future outlook of the trail system. After Westra answered a few questions, riders donned gear and were off to the races as the first group to lay tracks on the fresh dirt.
With early-week rain coupled with clear skies, the trail followed the recipe for classic tacky PNW hero dirt. The Trail Crew at Raging River did not fail to impress, and Team Epic Members left chomping at the bit for more.
We're all excited for the future of Raging River as yet another amazing trail network off the I90 corridor. As always, remember to keep checking updates from Evergreen to be one of the bikers in the know!
** Become a Team Epic Member today to be among the few supports that gets the first crack at our new projects! **