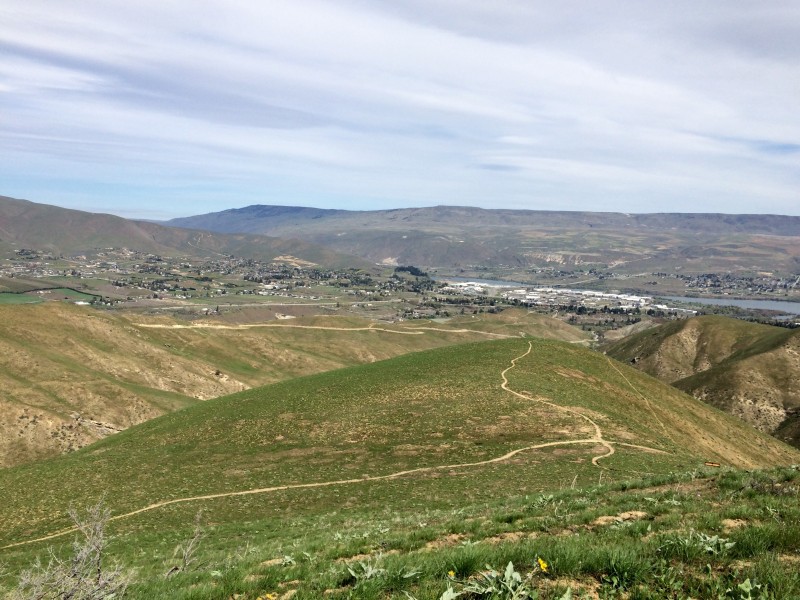 See information on access restrictions; the trail network crosses land owned by a number of different entities, and some trails are subject to seasonal closure from December 1 to April 1.
Info
Sage Hills contains a network of multi-use trails meandering over rolling hills right on the edge of down-town Wenatchee. There are great views and incredible wild flower displays in the early season (April - June).
Most of the climbs are not particularly challenging, but can be sustained. If you go all the way to the top of Twin Peaks, be prepared for a hard-core climb.
The Sage Hills -proper rides average in the 12 mile range, but you can extend this ride with doubletrack (and sweet singletrack!) onto Horse Lake Mountain / Twin Peaks, for 20+ miles easily.