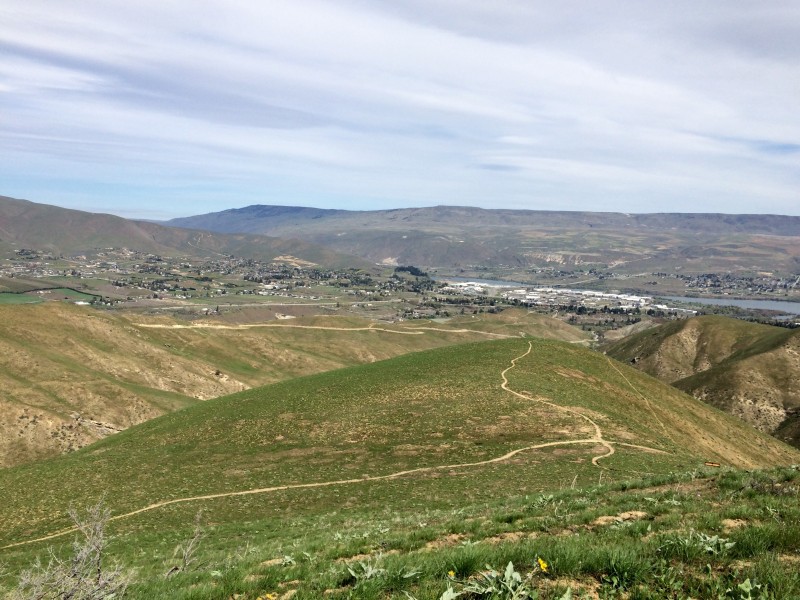 See information on access restrictions; the trail network crosses land owned by a number of different entities, and some trails are subject to seasonal closure from December 1 to April 1.
Info
Sage Hills contains a network of multi-use trails meandering over rolling hills right on the edge of down-town Wenatchee. There are great views and incredible wild flower displays in the early season (April - June).
Most of the climbs are not particularly challenging, but can be sustained. If you go all the way to the top of Twin Peaks, be prepared for a hard-core climb.
The Sage Hills -proper rides average in the 12 mile range, but you can extend this ride with doubletrack (and sweet singletrack!) onto Horse Lake Mountain / Twin Peaks, for 20+ miles easily.
Photos
Videos
Trail Status
Ride Reports
Ride now before the trails open to equestrian use (posted signs say they will open to horses on June 15), while the flowers are still in bloom, and while the trails are dust free and compact. There is a tree down across upper Apricot crisp and Bert's Trail has some pretty heavy horse-hoof l...
Just perfect trail conditios and surroundings, get out and enjoy.