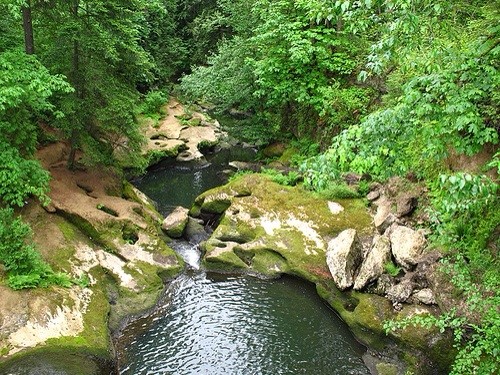 Info
The main trail is a smooth, wide, dirt baby-stroller-type path that runs through Lacamas Lake Regional Park crossing NE Everett St and along Lacamas Lake proper. This main running path is good for beginners and there are some cool technicals along the way. There are sections of fun, flowy singletrack that you can access from the main trail, but you must be willing to explore as the different sections do not flow well between one another.
NOTE: at the most northeast corner of the park near SE Crown Rd TH, there is a superb section of DH! Given the nature of the rest of the park, this section comes at quite a surprise. To my knowledge, there is no singletrack trail map for Lacamas, but there is a map of the main trails on Clark County's website. I have managed to put together a nice ride that consists of about 10-15 miles of riding with about 85% of brown ribbon and the other 15% being the main wide trail serving as connectors and access to and from the start of singletrack. Not exactly a destination, but if you're coming to the Vancouver area, throw your bike in the car as it is worth a quick ride. For more info, talk to the guys at Camas Bike. They have a brand new shop right in Camas minutes away from Lacamas.
This trail is rated beginner, but the intermediate through advanced rider will appreciate the technical features, climbing, and a mini downhill found within singletrack sections. The proportion of singletrack to fire road varies greatly depending on what you do. You could do anything from 100% wide/smooth trail to 80-90% singletrack. Within each section of singletrack, there is good flow, but as noted above, there is poor flow between each section and you must connect them using main trail. The fact that the singletrack connects to several parts of main trail lends to a diverse ride with many options. What's best about Lacamas is its accessibility being right in town making it an excellent after-work ride for locals.
Additional note: Add the trails that are just west of Lacamas Park and Everett Street in the Fallen Leaf Lake Park area and it's pretty easy to put another 3-5 miles on your ride. The Fallen Leaf trails are about 95% single track. Although short, some have climbs that push this urban park into the 4-5 range on grunt factor. The main trail along the west side of Fallen Leaf Lake is scenic and offers a nice technical challenge.
Photos
Videos
Trail Status
Ride Reports
We had a blast! Some of the hills on the NE side were too steep for our 5 year old to pedal but she managed to push her bike up. Nice playground at the end for motivation to finish the ride. Crossing the dam with bikes can be a challenge with other trail users. Not bad though.
I'm new in town and started hitting this trail 3-4 times a week. For the last 3 weeks on almost every ride I keep finding new trails. I know the guys at Camas bike shop do a group ride at least once a week here and I could probably save a lot of time and energy by joining them, but it has been a...