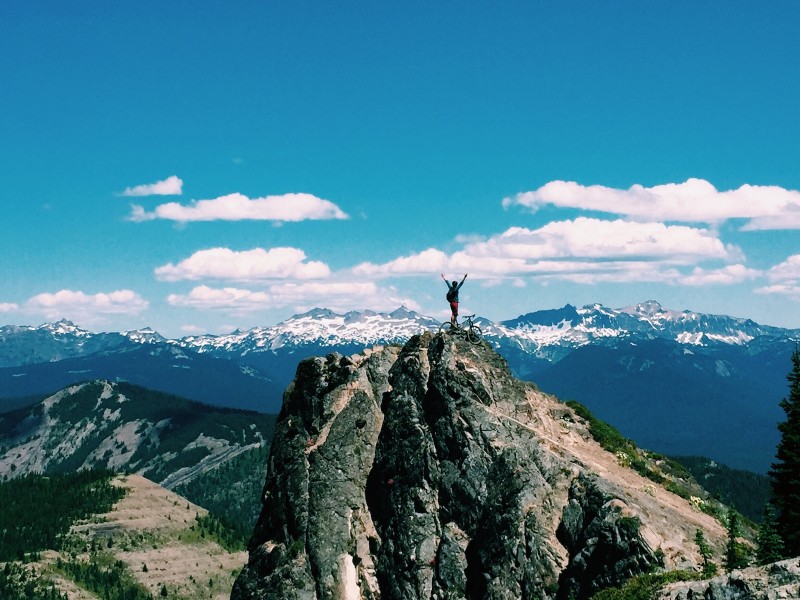 Info
Hamilton Buttes #118 is a fast, rough, and rowdy moto trail that descends approximately 3000 vertical feet. The top of the trail is accessed via FR78 and 7807 which can be either shuttled or pedaled. The ascent is relativly gentle but makes for a long climb.
The view from the top of Hamilton Butte is amazing, providing views of the Goat Rocks, Rainier, Adams, St. Helens, and Hood. From here it is all downhill, descending a ridge through open meadows and forest. The ride ends back at Cat Creek Campground which makes for a great place to chill while waiting for the shuttle.

This is a popular ORV area so watch out for motorized traffic.
This Trail is maintained by the Cowlitz Valley Rager District.