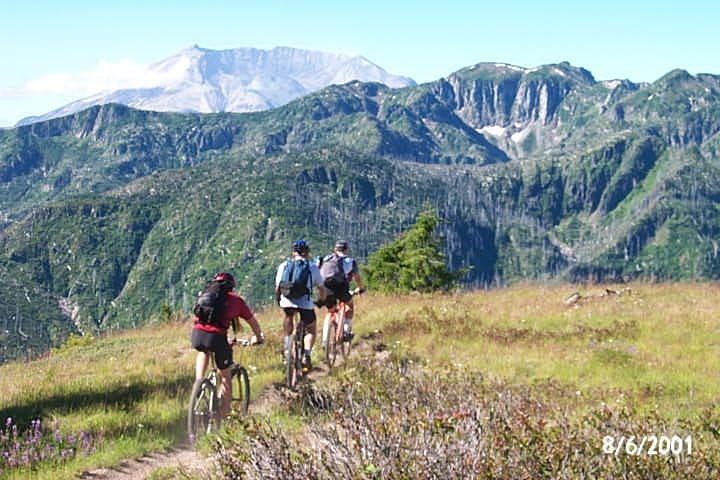 Info
This epic ride includes Vanson Peak, Goat, Stawberry and Tumwater Mountains, and combines fantastic trails with mind blowing views of Mt St Helens. The ride can be done several ways for normal riders or as an epic if you're looking for a real suffer-fest. The Trans-Cascadia Enduro folks did a bunch of trail work in the area summer of 2018.
Mining may affect Mt. St. Helens area trails. Many of you enjoy riding in the Mt. St. Helens area. Most people just ride the standard Ape Canyon loop, and aren't even aware of the other superlative singletrack in the area. One of the best is the Ryan Lake area. With tons of room for camping and not one, not two, but three nearby epic rides that you can pedal to from your campsite, it is a premier mountain biking destination. If that isn't enough, two of those rides have not one but two swimming lakes. Even more, its not just your normal everyday forest and mountain riding – while not quite as spooky as the Plains of Abraham, you travel and view the varying destruction zones of the St. Helen's area. People – Northwest riding just doesn't get any better than this!
One of the greatest of these is the Goat Mt/Tumwater Mt epic. You can reference the ride report below to get a flavor for it. Don't let the agony put you off, the ride is a classic lollipop and can be ridden as an in and out where you can actually swim in 3 different lakes in a day. It doesn't have to be a gut buster.
There is a threat to this great area. The BLM has approved initial permits to consider mining in this area.