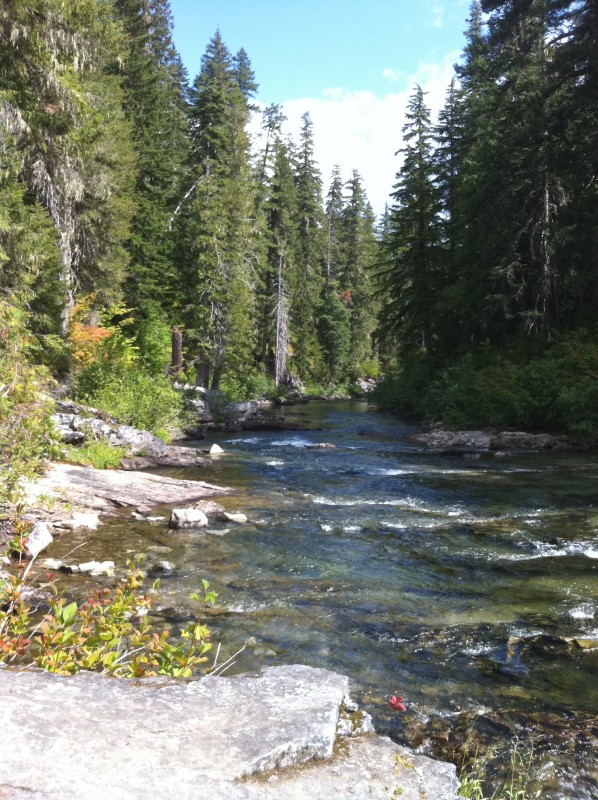 Info
The Cooper River trail (1311) is a moderately technical, rolling river trail comparable to Skookum Flats and the Middle Fork Snoqualmie trail. Unlike the latter two, Cooper River is located in the drier forest on the east slope of the Cascades. You'll find lots of short ups & downs, with peekaboo views of Cooper River and Cooper Lake. This is an out-and-back ride.
The Pete Lake Trail is a short out-and-back route of about 5 miles of single track through gorgeous central Washington forest. Almost entirely under canopy, the Pete Lake trail abounds with curvy turns, stream crossings to splash through, and green forest scenery. A popular hike and horseback ride, the Pete Lake trail is generally well-populated, so take care around corners and be prepared to yield right of way to folks making their way to the lake. You won't actually make it to the lake on your bike, however, as the Wilderness Boundary stops wheeled access about three miles in.
For trail status info, contact the Cle Elum Ranger Station of the Wenatchee National Forest.