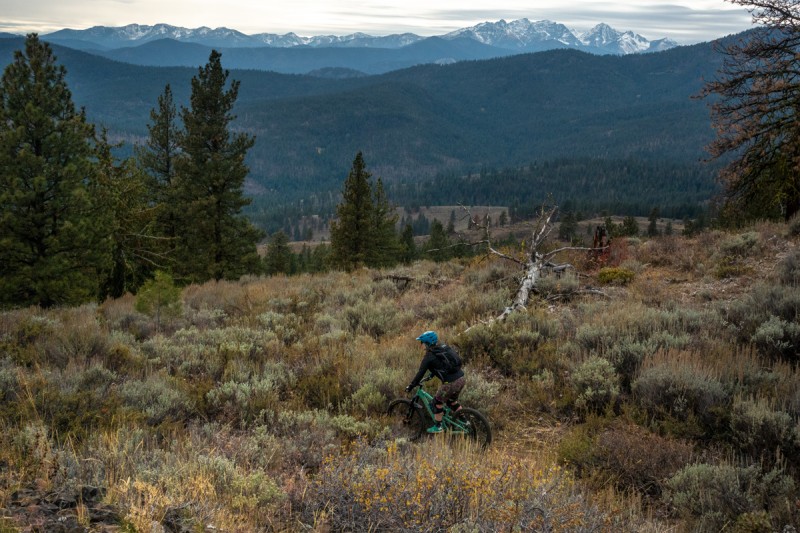 Info
This fantastic ride is just a few miles north of Winthrop. The trail crosses a diversity of forest and open sagebrush meadows with expansive views of the Methow Valley and more distant Mountains.
The trail is generally snow-free between early May and late November. Most of the year the trail is firm, smooth and dry. Early season there are localized muddy spots. This trail crosses rangeland, so expect cattle and their leavings!
Buck Lake & Buck Mtn Tour option:
This is a beautiful 18-mile ride through mostly open sagebrush meadows. There are excellent views of the Chewuch River Valley, the Methow Valley, as well as nearby and distant mountain ranges. The ride starts at Buck Lake and connects to the Buck Mountain Trails via a 3 mile spur. The Buck Mountain Trail can be ridden in either direction, but clockwise makes the best use of downhill single track. An alternative starting point is the Buck Mountain parking area, with the Buck Lake Trail added on to the final section of the Buck Mountain ride.
Most of this ride is on land managed by the Okanogan National Forest.
Photos
Videos
Trail Status
Ride Reports
There was free-ranging livestock that degraded the trails making then dusty and covered with cow pies. We were getting cow crap on our bikes and on our bodies. It's too bad that they allow cattle crazing on such a great trail.
My wife and I wrote this for the first time yesterday. It's a fairly easy loop with first little technical terrain. The main obstacle to watch for is cows and their fragrant pies on the decent there are free roaming cows. It is dry and many of wildflowers are done blooming up high but the v...