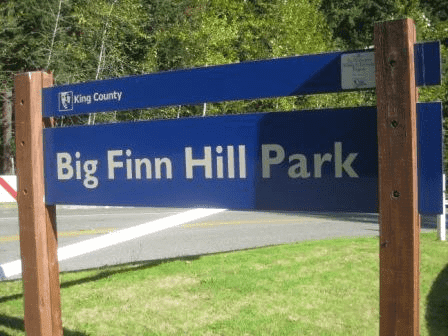 Info
This network of trails is typically ridden in conjunction with Saint Edward State Park. The trails are primarily rolling singletrack and are all considered multi-use.
Local riders in conjunction with Evergreen Mountain Bike Alliance, King County Parks, and the Denny Creek Neighborhood Association have been working on improvements to the trails.
Photos
Videos
Trail Status
Ride Reports
Multiple trees down across trails in Big Finn Hill Park after the windstorm on Friday. Trees and branches are blocking trails east and west of Juanita Drive. Smaller branches were moveable with 1-2 people. Larger branches and trees will need a chainsaw. I'd upload my photos but can't figure...
I rode BFH for the first time on a sunny, chilly Sunday afternoon after 5+ days without rain. Trails were nice and dry.
As a beginner/intermediate rider, I found these trails a lot of fun. Not too many large roots or obstacles, so I was able to get good speed up on most of the trails with...