17 | May | '18
Bryan Rivard
Shuttles, demos, and the partners who made it happen.
(PLUS: Chainline Brewing Co's Raging River IPA debut!)
Join the Raging River Opening celebration THIS Saturday (5/19 - 9:30-4:30pm) with Evergreen, DNR, MTS Greenway, and Commissioner of Public Lands Hilary Franz.
This family-friendly event has options for all-levels of riders (beginner, intermediate, and advanced)--shuttle tickets are sold out, but trails will be open for pedaling, so you're covered!
You'll also have a chance to demo bikes from Giant and Diamondback, enjoy a special-edition Raging River IPA from the Chainline Brewing Co. beer garden, or win a 2018 Release 2 (size medium) from Diamondback.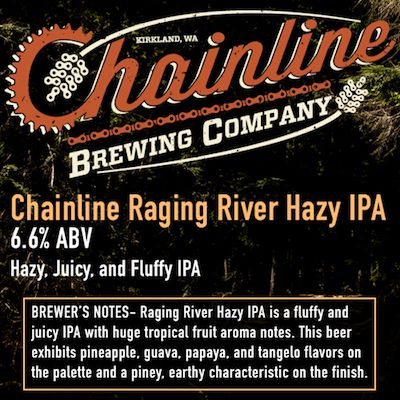 Come enjoy Raging River with everyone--attendance is free and open to the public
Details:
When: Saturday, May 19: 9am-4:30pm
What: Opening ceremony with shuttles (supported by Compass Outdoor Adventures and Huckwagons), riding, beer garden, GreenTree food truck, and more!
Where: Snoqualmie Point State Park *(listed on google as "Rattlesnake Mtn Trail Parking")
Who: You, your family, and your riding partners!
All proceeds from the celebration go to the ongoing maintenance at of the Raging trails—so every shuttle ride you take, or Raging River IPA you enjoy means more funds going straight to your trails.
Raging River Celebration Schedule
9:00 AM

Let's DO this!

9:30 AM

Shuttle Wave 0 leaves

10:30 AM

Shuttle Wave 1 leaves

11:30 AM

Chainline Brewing Beer garden opens




Shuttle Wave 1.5 leaves

12:00 PM

Grand Opening Dedication Ceremony

12:30 PM

Shuttle Wave 2 leaves

2:00 PM

Shuttle Wave 3 leaves

3:30 PM

Shuttle Wave 4 leaves

4:30 PM

All done!