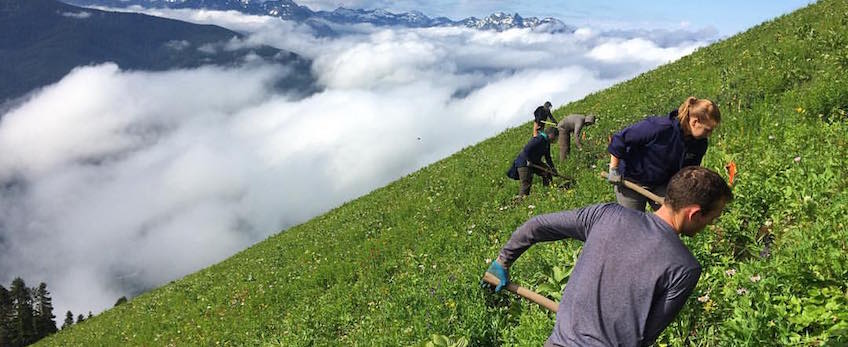 You Gave. USFS Approved. We Break Ground!
You continue to blow us away with your incredible support for Washington Trails—and the future riders of Alpine Baldy thank all of you who GaveBig!
Last May we asked to you make history—to contribute to a fully self-funded project to build an extension to our
Alpine Baldy Trail
and turn it from and out-and-back into a loop trail. And now, thanks to you, we're breaking ground this month!
USFS gave Evergreen HQ the green light to begin construction THIS MONTH (how's that for fast turnaround for GiveBig donors?)
Alpine Baldy Phase 2 uses the existing NEPA approved trail corridor, which includes steep climbing grades in what will be a challenging trail (we're continuing to work with USFS on a future Phase 3 that will make this climb more pleasant).
This new addition turns Alpine Baldy from gorgeous a 7-mile out-and-back lookout trail at 5,000' to an incredible 10-mile subalpine loop with the same amazing views!
Thank you to everyone who gave to this year's GiveBig campaign—you fully funded this project and when we break ground this month it will be thanks directly to your contributions!