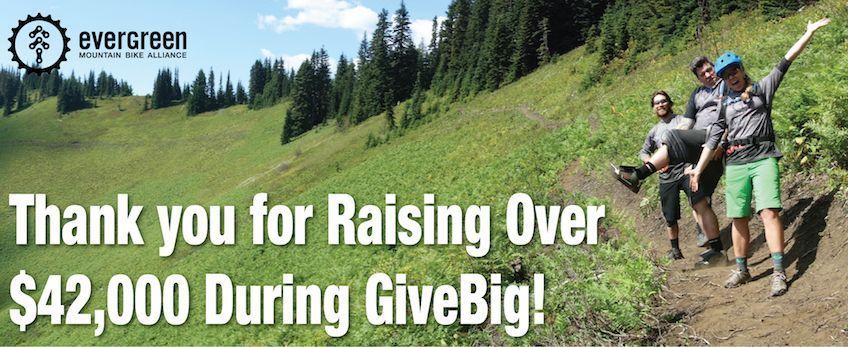 You Can Self-Fund TWO new Trails with GiveBig TODAY!
We've got just $35,000 to go to self-fund these trails!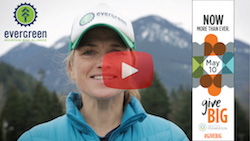 Today is more than a big day--it's a HUGE day. Members have already raised $25,000--and that's just at 8AM!
You can be a part of an Evergreen FIRST: your support self-funds the incredible subalpine loop trail at Alpine Baldy!
And we're just $35,000 from making these TWO new EPIC Skykomish trails a reality--help us keep the momentum going by Giving Big NOW!
Your GiveBig donation today ensures completion of the Alpine Baldy loop trail — a majestic 10-mile subalpine loop right above Skykomish! Your support also pays to flag the proposed Maloney Rock trails to begin environmental reviews for the State's largest shuttleable downhill trail network!
You're making these trails happen—the Alpine Baldy permit may expire and we could be several years out before we get a chance like this again. That's why we need YOU now.
Your 2017 Team Epic Flannel
Even better, Go BIG and give at the $500 level to join Team Epic: a group of passionate Evergreen members who contribute $500+ annually.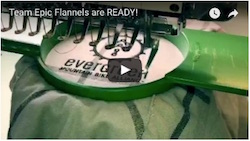 Epic members are treated to preview access and/or shuttle rides to new (unopened) projects, informative Evergreen Project updates at pint-nights, and early Sunday access to the Evergreen Mountain Bike Festival Demo fleets.
And this year, thanks to our partners at Dakine and Carter Subaru—your Team Epic donation gets you a rad Evergreen Flannel! GiveBig today and get yours now.
We're so close! GiveBig today, earn your flannel, and tell your friends—Washington is becoming an internationally recognized ride destination—with your GiveBig contribution, we can add ANOTHER amazing trail network to our state.