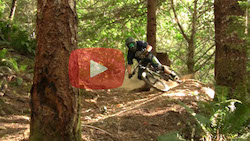 Are you ready for bike videos, pictures, and an evening of hanging with your MTB friends?
Join us for the 8th Annual Evergreen Winter Stoke Party at Gerk's Ski and Cycle in Issaquah February 10!
Evergreen invites you to join an evening of prizes, beer from Chainline Brewing (100% goes to your trails!), and the annual Winter Stoke Photo and Video Contest—all at Gerk's in Issaquah.
Even better, when you purchase your ticket now, you'll save $10 off entry at the door as an Evergreen member ($5 as a non-member). Not a member? Join today!
Prizes?
Heck yeah! We'll be raffling off swag from Progression Cycles, Compass Outdoor Adventures, Primal, Gregg's Cycle, Kitsbow, Platypus, and VIP passes from Sturdy B Racing!
Details! I need details!
When: Saturday, February 10th, 7:00-10:30pm
Where: Gerk's Ski and Cycle in Issaquah
What: A party / fundraiser / MTB video & photo contest THIS IS AN ALL AGES EVENT!
Why: To get together, have fun, and raise money for Evergreen's advocacy efforts and ongoing projects across the state

How Much?
Member pre-purchase is just $10!
Non-member pre-purchase: $15
At the door: $20 (member and non-member)
Entry tickets include two voting tickets, and one general raffle ticket.

The
Winter

Stoke

Photo & Video Contest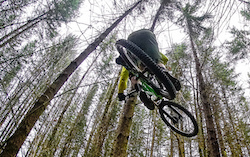 Launch yourself into fame and fortune as the winner of the 2018 Winter Stoke Photo and Video Contest Trophy (*This does not actually exist. We'll just shower you with adoration).
Past winners get instant recognition at local bike shops (where they worked), on the trail (where they volunteer), and walking down the street (that they lived on).
Are you prepared for that kind of fame? Submit today!

Beer & Eats

Chainline Brewing is generously sponsoring Winter Stoke this year—so every pint you enjoy goes straight to our trail projects. And Gerk's will be whipping up some fantastic eats on their Traeger grill.
A stout for stoke? A brat for biking? You'll think we're funnier after a beverage and a few movies, we promise. What will Chainline have on tap? Stay tuned.
Raffles!

Enter to win a bunch of cool outdoor gear and help us fund our 2018 projects.
Donations are still rolling in as we speak; if you're a business, bike shop, or manufacturer interested in donating, it's not too late—contact us today.
The last thing we need is YOU! Buy your tickets below and join us for the kick off to an epic year. Grab your discounted ticket now and we'll see you at the party~