Evergreen is building its reserves to build another 40 miles of trail in 2020.
Did you know that, on average, it costs about $20 per foot to build trails? And did you know that on average, Evergreen supporters statewide invest about $80 into trails per year through donations? Do the math… that's a bargain for what riders get! But it's not enough to cover all costs.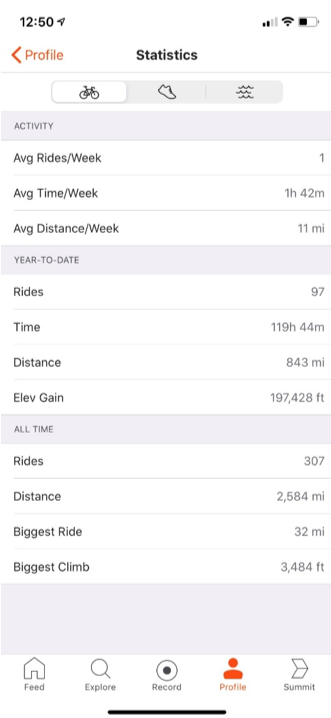 We already have over $1.5 million in trail projects on the books for 2020. There is funding in place for a lot of this, but we must front the money for many other projects and operating costs. To make Evergreen's budget work we need to add $120k to our cash reserves before the end of 2019.
We need riders to up their average to build more trails in 2020.
Envision your favorite mountain bike trail.
Is it average? Of course not!
Does your support for Evergreen match the ride level of your favorite trails—is your support above the average?
Costs for building trails varies drastically. It's not cheap! Now think about how much you ride (use the Strava image for reference), now multiply your annual mileage or days ridden by what you think it's worth to you…$.10 per, $.50 per, a dollar per… more? How much is it worth to you to keep having well maintained, fun and shredtastic trails to ride near you?
You can up the #RiderPowered average for trails!
What does #RiderPowered mean to you? Consider what you value most about your favorite Evergreen trail, your local riding spot or your mountain bike community. How much should you contribute? It's worth a lot, we know, but adding $20, $40, $80, $100 or more to your annual support for Evergreen will make a huge difference!
Remember your investment in Evergreen will create priceless experiences, and great trails for you, for everybody… all over Washington, for generations to come. We've been doing it for 30 years, thanks to riders like you.
When you give today, you ensure that we can all ride tomorrow!