-
In 2015, I made a commitment to strengthen projects in Chapters. This year, 7 of our 8 chapters had active trail projects– all because of your support, your voice, your sweat equity, and your donations.
When you donate, you empower Evergreen chapters to make a positive impact on the communities they serve.
Now is the best time to make your gift to Evergreen because your donation will be DOUBLED through December 22. Only $5,305 in matching funds remain so act fast!

Show your local chapter how much you appreciate their efforts by helping us hit our $140k goal by the end of 2018.
Here's just a taste of how your donations will ensure our chapters have a BIG 2019:
East is set to open a new skills park and pump track at Camp Sekani in 2019. This project will create a centralized location for families to enjoy the riding experience of Beacon Hill.

After years of advocacy and hard work forming key partnerships, West Sound will break ground on the new Port Gamble Ride Park in 2019.

Kittitas will also break ground on an exciting new project in 2019: Naneum Mountain Bike Trails. In addition to Naneum, expect this chapter to also be involved in furthering the exciting Teanaway Recreation Plan in 2019.

Methow will build on their massively successful 2018 by formally opening the new Chickadee Trail Network Expansion next year. Be sure to keep your eye on the Evergreen calendar for a special event to celebrate this monumental achievement.

Further south, Evergreen's veteran Central chapter will also build on their 2018 accomplishments by getting started on Phase 2 of the ongoing No. 2 Canyon Trail Network Expansion.

It's tough to top a year that included a World Cup racer visiting your chapter's region and declaring; "Best trails, best conditions, best times, best feeling I've ever had on a bike - ever." But, for 2019, Cowlitz-Naches plans to keep the Trans-Cascadia momentum rolling by continuing to revitalize and promote the incredible trails found in the Gifford-Pinchot area and beyond.

Southwest is gearing up to bring a tremendous service to the local MTB community online in 2019: Skills classes. There's no better way to improve as a rider than by taking a class with a professional Evergreen Instructor. And now, that opportunity will be available to those in the greater Vancouver area. Also, keep your eye out for a new trail opening at the Yacolt Burn in 2019.

The Cascades to Sound chapter has a lot on their plate for 2019 including opening Evergreen's first downhill oriented shuttle zone trail system in Darrington. Expect a grand opening there in summer of 2019.
Our chapters matter.
Did you know that ALL of our chapters started in 100% volunteer capacity?
Some began as local riding groups and clubs, others were formed directly as an Evergreen chapter. All of them have unique stories, unique people, and dedicated volunteers. Combined they are delivering the perfect blend of diverse Washington trail flavor to YOU!
Donate Now and Activate the Member Match to Grow Projects Statewide!
Plan your 2019 Chapter Summer Road Trip to experience the killer trails and contagious hospitality of each!
Evergreen East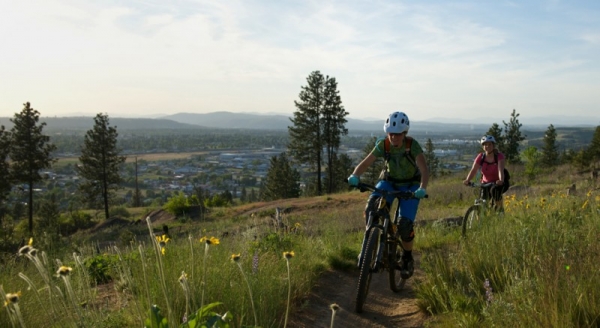 Formed in 2010 from a former local group called the Fat Tire Trail Riders Club, Evergreen East has grown into a formidable volunteer and advocacy force in an area that has huge rider interest, but the lowest amount of open public space per capita in Washington State.
What? Yes, that's right.
You'd think Spokane would have LOTS of public land for recreation. But the opposite is true. And that's why Evergreen East is working hard to improve recreation opportunities for the City's residents. Trails range from a brand-new skills park at Beacon Hill, to long distance backcountry trails in the Colville National Forest.
Expanding operations to test winter grooming for fatbiking, the East Chapter has a promising future ahead. With a potential new skills park opening this spring, riders in eastern WA have much to look forward to as a result of the dedicated volunteers at Evergreen East.
Projects:

• Trail system improvements at Mount Spokane

• A new MTB trail at Mica Peak

• A new Skills Park and Pump Track at Camp Sekani, Beacon Hill

• Rehabilitating Beacon Hill – watch how our chapter stepped up to respond to trail restoration after a forest fire! (link VIDEO)

• Trail maintenance at Riverside State Park

• Trail maintenance in the Colville National Forest

• Advocacy in the Colville National Forest Plan Revision process

• New winter fatbiking grooming operations

• Must Attend Event of 2019: Spokatopia!
Evergreen West Sound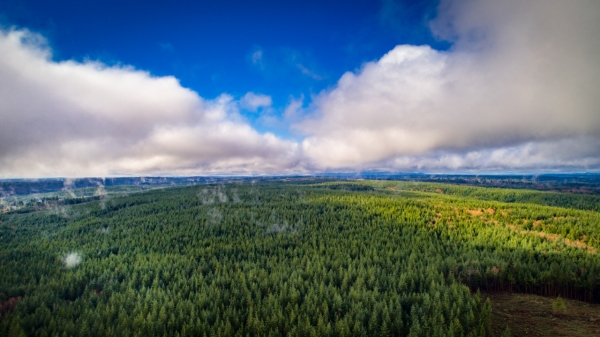 Over the years, as new riding opportunities started popping up in Kitsap County, riders there needed to get more formal with volunteer agreements with land managers and advocacy for more riding areas in the Poulsbo, Silverdale and Bremerton areas. Evergreen's West Sound chapter has stepped in to lead the way in growing mountain bike opportunities across Kitsap.
Our second largest chapter, Evergreen West Sound has grown to a force of over 550 members and is lining up some awesome new projects for 2019. The Kitsap Peninsula is shaping up to be a major riding destination soon!
Projects:

• Port Gamble Ride Park – construction begins in 2019

• Poulsbo Pump Track (opened 2017!)

• Green Mountain Trails Plan – construction begins in late 2019

• Bainbridge Grand Forest MTB trails – design begins spring 2019

• Must Attend Event of 2019: Port Gamble Bike & Beer Festival!
Evergreen Kittitas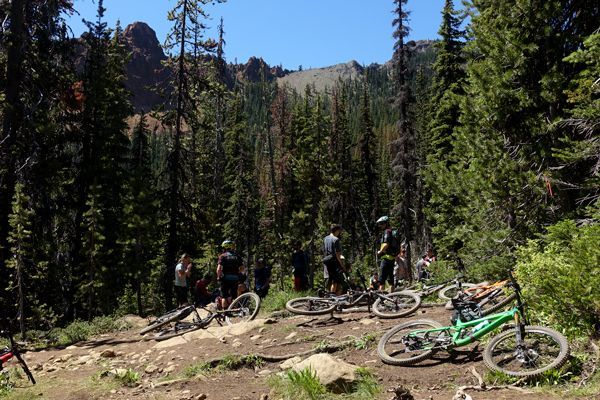 Our second youngest chapter (and known as Evergreen's "party" chapter), the volunteer crew at Kittitas keeps things fun and entertaining. Kittitas started their tenure by building a skills area at the Rotary park in Cle Elum, and now finds itself in the middle of the biggest new trail planning projects in the state!
Their fun attitude is contagious and paying off with four major projects in the upcoming years. This chapter may also be instrumental in making a grand Evergreen vision happen: a hut to hut MTB trail system (YEAH!).
That's a long way off, but early planning discussions are underway. Stay tuned for great things to emerge in Kittitas County over the coming years.
Projects:

• Naneum Mountain Bike Trails – Construction begins spring 2019!

• Teanaway Recreation Plan – Plan adopted, trail network planning to start in 2019

• Towns to Teanaway - Plan complete, construction is pending funding and final land manager agreements

• Manastash Trail Network – Plan complete, but construction details currently unknown

• Must Attend Event of 2019: Spring Iron Horse Pint Night!
Evergreen Methow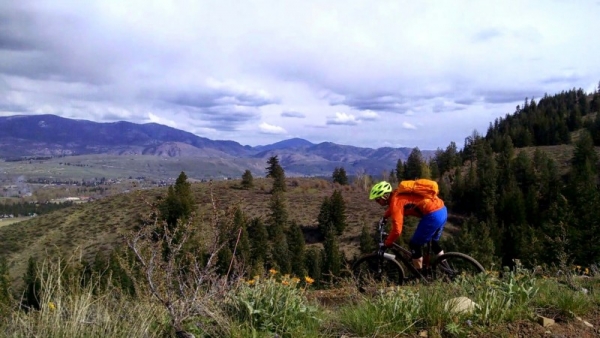 Decades of hard work by dedicated community volunteers has resulted in the chapter's biggest trail network expansion project ever: The 20 mile Chickadee Trail Project at Sun Mountain. Connecting the Chickadee Trailhead to Thompson Ridge and adding a number of new trails, our Methow crew worked with the US Forest Service to obtain all approvals and permits, and then stepped up to the plate with fundraising to get the project started in spring 2018.
About half way done, local stoke is at an all time high. Our biggest self-funded project in 2018 with member donations of $80,000 (!) the chapter is now fundraising to build out the entire system in 2019. And right now, winter fatbiking is a go in the Methow!
Epic views and extraordinary riding fun awaits you at Evergreen Methow– go meet the crew and high five them all the way through town as you grab your morning latte and start riding from downtown to hit endless miles of trail enjoyment, and finish your ride at the local brewery right back in town again.
While Chickadee is getting the chapter's full attention in 2018/19, more work is underway and the chapter's vision is grand:
Projects:

• Chickadee Trail Network Expansion – construction underway, opens late 2019!

• Buck Mountain Climbing Trail – Environmental reviews begin in 2019

• Loup Loup trail Network – Planning underway, timeline TBD

• Must Attend Event of 2019: Singletrack Solstice Brew Festival!
Evergreen Central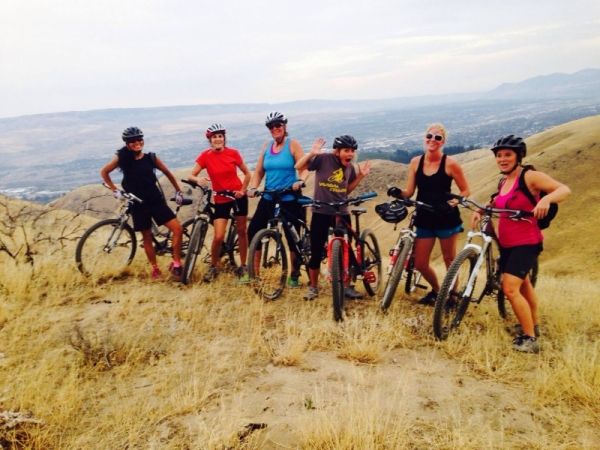 The first chapter to join Evergreen in 2008, Evergreen Central has bridged the gap from a 100% volunteer chapter for many years, to now employing both project and trail staff year-round.
As winter grooming operations for fatbiking trails at Squilchuck State Park is currently taking the spotlight, the chapter's decade-long volunteer dedication has lead to new trail development at No. 2 Canyon, Ski Hill, Echo Ridge, Sage Hills, Squilchuck State Park, and more.
Evergreen Central got started on the 20-mile trail system at No. 2 Canyon in spring 2018, and is pursuing funding for Phase 2 with the US Forest Service in 2019. Our Chapter leads are engaged in a plethora of trail and recreation planning efforts: in the Stemilt Basin, and Lake Chelan, and in collaboration with the Chelan-Douglas Land Trust.
Also completing trail maintenance on endless miles of back country trails and pursuing grants to help maintain the popular Devils Gulch and Mission Ridge trail network, riders in Wenatchee can look forward to a continued bonanza of riding opportunities in the coming years.
Projects:

• No2 Canyon Trail Network Expansion – Phase 1 complete & open! Phase 2: Fundraising now for construction to start late 2019.

• Ski Hill Trail Network Expansion – Lower Ribbed opens spring 2019. Upper Ribbed pending funding raising results. Approvals being sought for final connection of the new Uphill Trail (Aka "The NUT")

• Squilchuck State Park – trail network expansion complete and ready to ride. Trail grooming underway now!

• Wenatchee Pump Track – construction to start in 2019, pending fundraising and final project approvals.

• Echo Ridge Trail Network – Ongoing network improvements underway!

• Must Attend Event of 2019: Bavarian Bike & Brews Festival!
Evergreen Cowlitz-Naches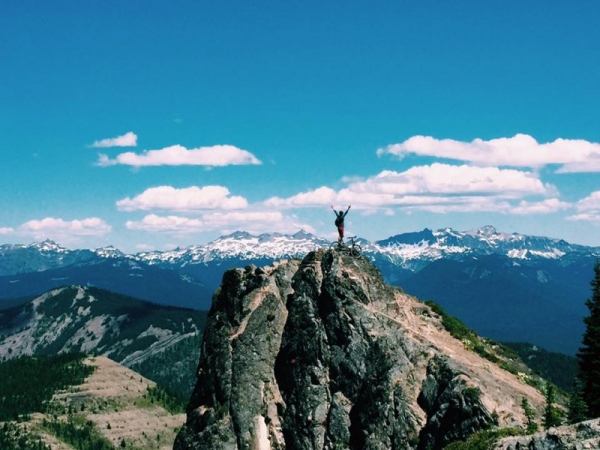 Formed in 2017, Evergreen's youngest chapter spans trails from Packwood in the West to Naches in the East in the magical Gifford Pinchot National Forest.
New and gung-ho, this chapter now has the difficult tasks of persistence and patience as it works with land managers to identify improved mountain bike trail network opportunities in the region. With some early trail projects already in the works, this chapter is moving fast.
But Cowlitz-Naches' true win in its short lifetime is collaborating with TransCascadia to deliver more than 3,000 hours of volunteer labor to the Gifford Pinchot Forest and hosting an epic race that drew international attention. Watch for volunteers in this area to collaborate with USFS staff to bring back online a number of unmaintained and nearly forgotten back country trails in 2019 that offer unparalleled views and will have you itching to come back year after year.
Projects:

• Packwood Trail Project: A community effort to onboard a network of user-built trails in Packwood.

• Soup Creek Trail Network mapping and onboarding – collaboration with USFS staff to onboard this popular trail network outside Naches.

• Must Attend Event(s) of 2019: Summer Campout Work Parties hosted on 2018 TransCascadia Trails!
Evergreen Southwest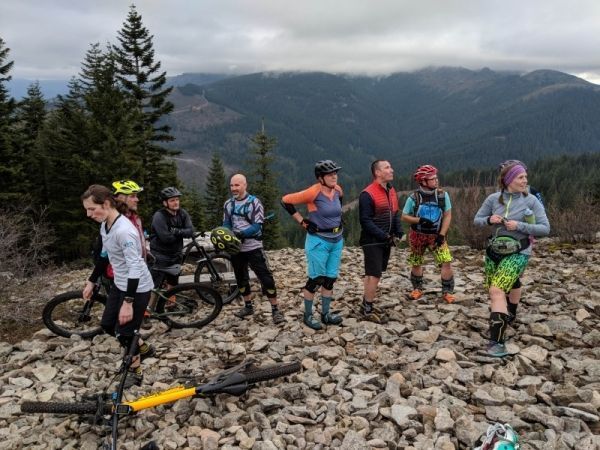 Formed by a group of riders focused on improving the Cold Creek trail network at the Yacolt Burn near Battle Ground, the former "Cold Creek Chapter" rebranded to Evergreen Southwest in 2017 to expand its regional reach.
Having delivered the epic Thrillium directional DH trail in 2014, the chapter gained its first official trail contract with the Department of Natural Resources in 2018, to build out a 17-mile trail network extension for non-motorized recreation in the Yacolt Burn. Trials and tribulations of trail building are underway in the Yacolt Burn, and the chapter's first professionally built multi-use trail will open in spring 2019. Fingers crossed that the next section of trail construction can begin soon after.
Visions of new projects abound, and chapter volunteers are currently raising funds to pay for the remaining needs at the Yacolt. Plenty of opportunity exists in this gorgeous region– in fact many Oregon riders are counting on Southwest to step it up and add more trail!
In 2019, Southwest will also begin a brand new education program, offering skill building clinics for both youth and adults.
Projects:

• Yacolt Burn 17 mile system: Construction of trail 6 nearly complete - opens spring 2019. Trail 7 trail construction to start in 2019 – fingers crossed!

• Lewis Park Trail Network Design: Design concepts underway – construction pending approvals and funding.

• Washougal Pump Track: Design complete. Construction on hold – timeline unknown.

• Lackamas Park Trail Network Improvements: Ongoing maintenance underway

• Must Attend Event of 2019: Yacolt Burn Race Cascadia Enduro on July 20, 2019!
Evergreen Cascades to Sound
Our oldest and yet newest Cascades to Sound Chapter serves the greater Puget Sound Region and is mobilizing to create stronger stewardship groups for the new riding areas that have been established, from Tacoma, to North Bend, to Darrington.
Having formerly served as the default "statewide" office, Cascades to Sound volunteers are bringing focus back down to community roots, organizing events, rides, and races for the fast growing rider community on the west side of the mountains. And boy are they busy! Projects in 2019 include:
Projects:

• New shuttle-able DH trails at North Mountain in Darrington, opening spring/summer 2019

• Construction of Raging River Phase 2 Trails

• Planning for a number of new pump tracks and new trails in both Issaquah and North Bend

• New trails at Seabrook

• Trail planning at Tehaleh, Bonney Lake (aka Victor Falls)

• New trails at Keizer Woods in Olympia, in partnership with Friends of Capital Forest

• Trail planning at Reiter State Forest, Hwy 2

• Continued trail planning at Lord Hill, Snohomish

• And (cross fingers!!) starting a new DH trail at East Tiger Mountain as well as the final trail connector to the peak in late 2019....

• Must Attend Event of 2019: Take a Kid Mountain Biking Day at Duthie!
-Yvonne
Yvonne Kraus
Executive Director