What would you do when a 90% chance of rain (with possible thunderstorms) threatened Evergreen Mountain Bike Festival weekend?
Answer: grab a rain jacket and go ride some bikes!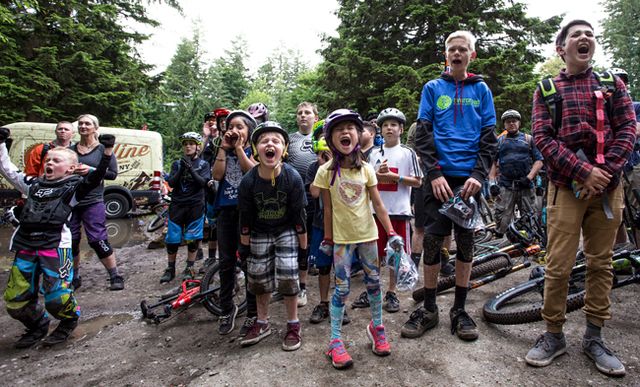 Photo by Matt Bunker
Fortunately our hardy mountain bike community called the weatherman's bluff and came out in force to enjoy a (mostly) dry 9th Annual Evergreen Mountain Bike Festival at Duthie Hill Park in Issaquah.
With $20 all-day demos for Evergreen Members and over 14 bike manufacturers in attendance, riders sampled the latest offerings from the best brands in the industry. Diamondback went above and beyond giving away two bikes in our fundraiser raffle and surprising us with a donation from their weekend merchandise sales!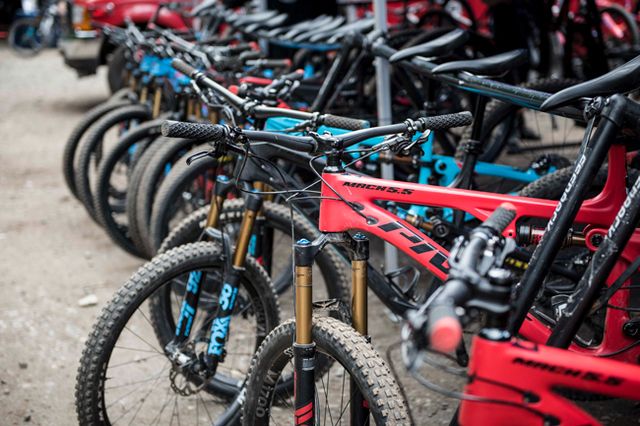 Photo by Sung Suhr
Chainline Brewing Co's beer garden was in the thick of it, located right in the heart of the festivities, and kept the brews flowing throughout the weekend. Their Polaris Pilsner was a perfect refresher between laps and the popular Trail Gnome IPA paired great with either a burger from Slide Thru or a gyro from Green Tree, our two food trucks in attendance.
Professional instructor Kat Sweet, of Sweetlines fame, kept the kiddos happy with timed runs around the mini pumptrack.
Check out this little ripper rocking the drop-bar equipped strider bike!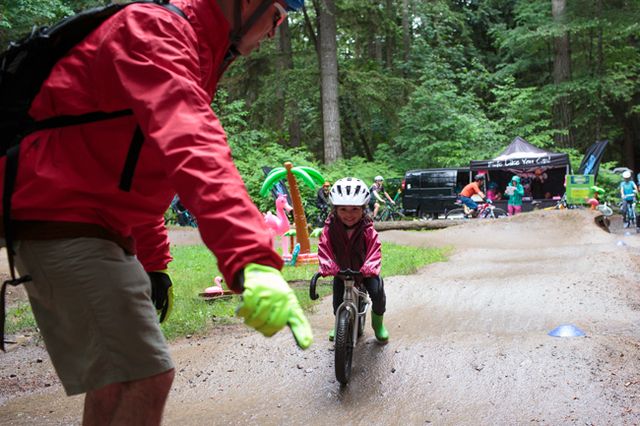 Photo by Matt Bunker
Kat also hosted a jump show on Saturday afternoon which meant Flying Squirrel was the place to be to see riders going BIG and showing off their skills.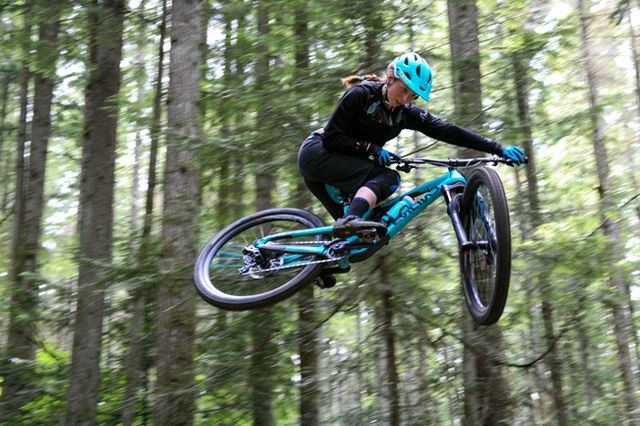 Photo by Jon Putnam
As in years past, our festival's focus isn't all about going big. Every year we bring in hundreds of new riders interested in learning more about the sport of mountain biking.
With the stoke still high from this year, we're already looking forward to and planning to celebrate Evergreen's 30th Anniversary at the 10th Annual Evergreen Mountain Bike Festival!