Meet the only rider to finish our 2020 Dirty Dozen Challenge (so far)
Longtime Washington mountain biker Michael Izumi has claimed the honor of being the only rider to complete the 2020 Evergreen Dirty Dozen Challenge.
And with winter setting in– over half of the trails included on the list are now snowed out– it's looking very likely that Michael will hold on as the lone rider to complete the cross-state challenge this year.
Originally announced by Evergreen in June, the challenge gave riders a list of 12 trails, spread out across all 8 of Evergreen's regional chapters. The challenge was simple: Complete each trail by year's end and record each ride using the Trailforks app. The trails were selected to showcase the sheer diversity that exists in Washington when it comes to styles of trails and to show off some of the best in each region.
"I had a relationship breakup at the end of last year, and I was just kind of struggling with motivation," Michael said in an interview on Monday. "Suddenly you're out on your own. The Dirty Dozen gave me an excuse to refresh that sense of adventure, you know, everything mountain biking is really about."
Michael, aka 'thundabukket' on Trailforks, started his journey in July by checking off Wildcat at Green Mountain near Bremerton from the list. Then, over the course of the summer and into October, he rode, in order, Alpine Baldy, Quarantine, Trail 140, Kachess, Thompson Ridge, Brass Monkey, Sixth Sense, Skyline, Rosie Boa, Strawberry Ridge, and East Tiger Summit. To further embrace the spirit of a true challenge, Michael completed each ride solo, except for his trail dog Kaede, who joined him on all but the hottest summer rides. He completed every ride aboard his trusty Transition Smuggler trail bike, with no changes to any components during the season, despite the wide variety of trail conditions and styles he encountered along the way.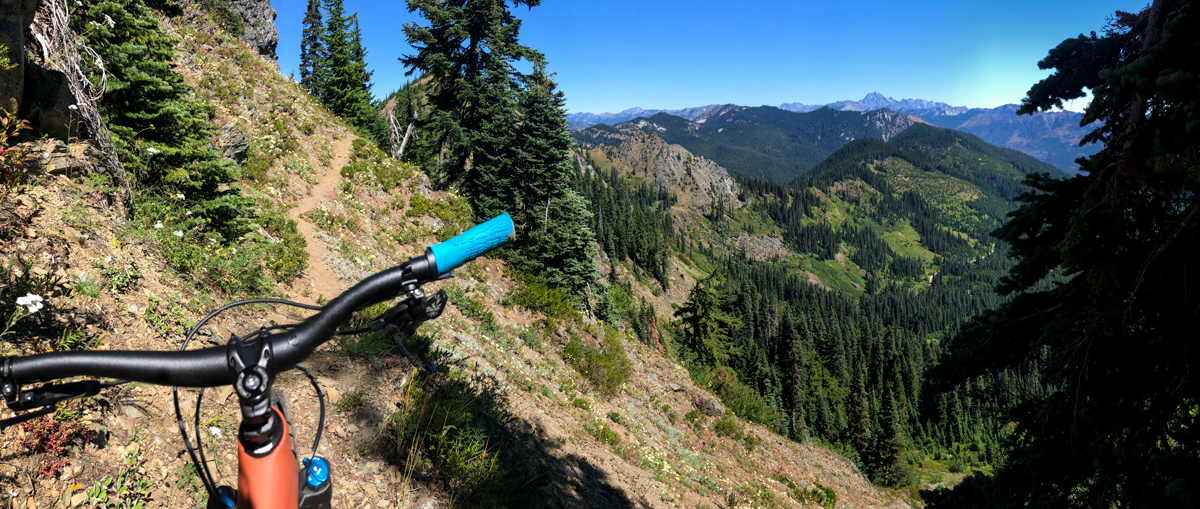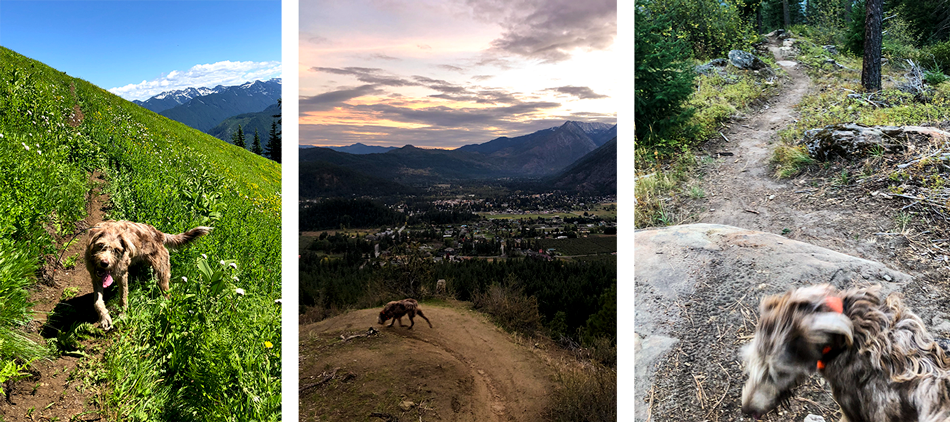 Photos by Michael Izumi
In addition to the challenges of carving out time to ride from his 9-5 job and negotiating a mid year move to Methow Valley, Michael found his fair share of adventure out in the wild.
"Strawberry Ridge was so windy, I probably should've done that one a month earlier. It was bitterly cold but also insanely beautiful," he said. Michael described Rosie Boa in Leavenworth as the most "pure fun" trail on the list. Sixth Sense the wettest. And Quarantine, in Spokane, the hottest.
Michael is an experienced solo rider, and always made sure to properly prepare for each ride. Specifically, he notes the importance of bringing layers, checking the weather forecast, and letting someone know where you're headed and when you should be back.
"When you're out on your own, there's no shame in walking a section," Michael said. "Better that than having to get rescued."
As of November 24, 2020, Trailforks lists 1,180 participants in the 2020 Evergreen Dirty Dozen Challenge. Michael remains the only finisher.
For those looking to participate next year– stay tuned! We plan to announce our list of trails for the 2021 Dirty Dozen sometime next spring.