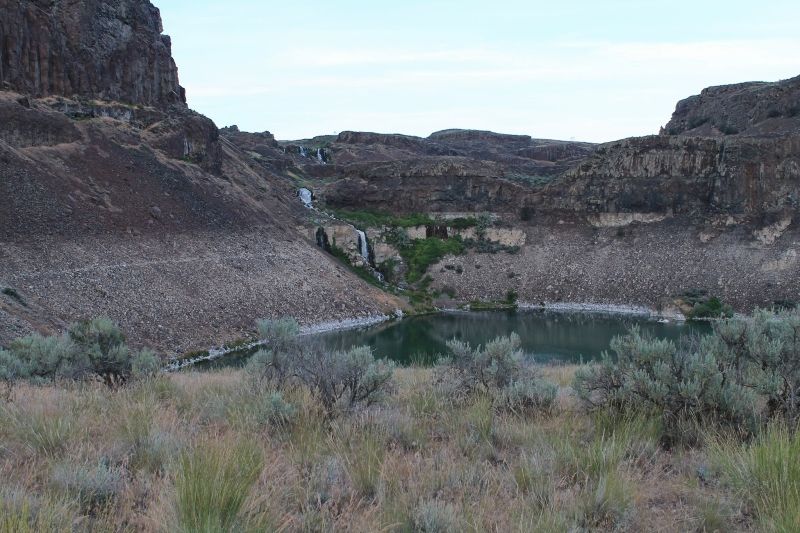 March Trail Highlight: Ancient Lake
It may sound like an infomercial—"this ride comes with sagebrush single track, towering basalt columns, and sunken lakes standard—all for a limited time only!"—but it's actually true. Ancient Lake has a relatively small perfect-ride window and it's open right now.
Located right in Central Washington, the Ancient Lake trail offers basalt single- and doubletrack through classic Columbia Basin sagebrush and isn't too far a drive from anywhere in the state.
Known for its unique landscape, views, and sunken lakes, the trail's biggest obstacle to riders is the drying in summer months, which can turn single track tack into tire-spinning sand and moondust mid summer. And because of winter snow-drought, the trails are in great shape this March but will probably dry out earlier than usual this season.
So consider making it your next weekend ride; the three ancient lakes are worth getting off and checking out for a couple minutes, and the view from above of Dusty Lake shouldn't be missed.
Rest up for some loose technical descending, but know that just a short drive from the trailhead waits Tacos mi Pueblo in the town of Quincy—and arguably some of the best Mexican food around—as your reward.
*A Fish and Wildlife or Discover Pass is required to park at the trailhead, and be aware that the area has a healthy population of rattlesnakes (which are presently sleeping—one more reason to ride Ancient Lake soon!)
Do YOU have a trail you think should be highlighted? Email and you might get it in the next newsletter!