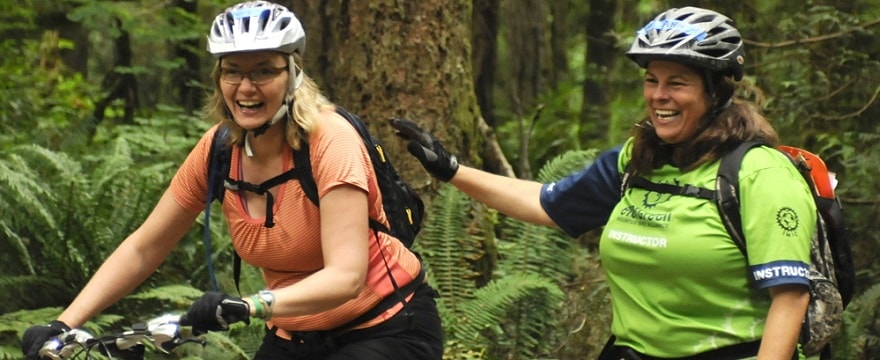 Join the Evergreen Instructor Team for 2017!
Are you passionate about learning and teaching? Are you looking for a way to get more involved in the mountain biking community? Do you have the technical skills and want to share mountain biking with others?
Join Evergreen's Volunteer Instructor Team and help grow the sport by helping others progress their mountain biking skills! Becoming an Evergreen Instructor is a great way to improve your technical and teaching skills, as well as connecting with a great community of mountain bikers.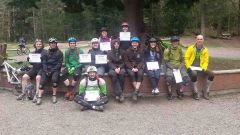 Evergreen MTB is now accepting applications for our Instructor Program for the 2017 Education Program season. Our official teaching season runs April - October. The commitments stated below must be completed within that time frame.
Evergreen trains instructors through our Certified Instructor Training Program in exchange for your volunteer commitment. If you are interested, please complete the Instructor Application (download below) and return it via email to Dan Bassett.
Special considerations:
This is a volunteer position.
Due to popular demand, we are in greatest need for additional female instructors and advanced riders, but we encourage all qualified candidates to apply.
Applications are due by Sunday, February 26th.
Minimum Requirements (in chronological order) to become an Evergreen Instructor:
Submit an Instructor application by Sunday, February 26th.
Complete a phone interview with Dan Bassett in the following 2 weeks
Attend the instructor ride interview on Sunday, March 26th.
Complete the Evergreen Certified Instructor Training Program (April 7th (Friday evening), April 8th & April 9th (all day Saturday and Sunday))
Attend CPR/First Aid training, if not certified – dates to be determined
Undergo background check
Teach or assist in 8 classes between April through October
Attend team meetings
Submission (Deadline: February 26)
To submit your application or if you have any questions - contact Dan Bassett.