Helping local mountain bikers connect with the outdoors is paramount to our mission at Evergreen.
We help foster a deep connection to the natural world among riders when they head out to experience one of our new trails.
But, most importantly, it's vital to create that connection as early possible.
That's why we've created opportunities for youth to learn the ropes of mountain biking. We host rider skills classes, summer dirt camps and trail building clinics– we get kids out riding!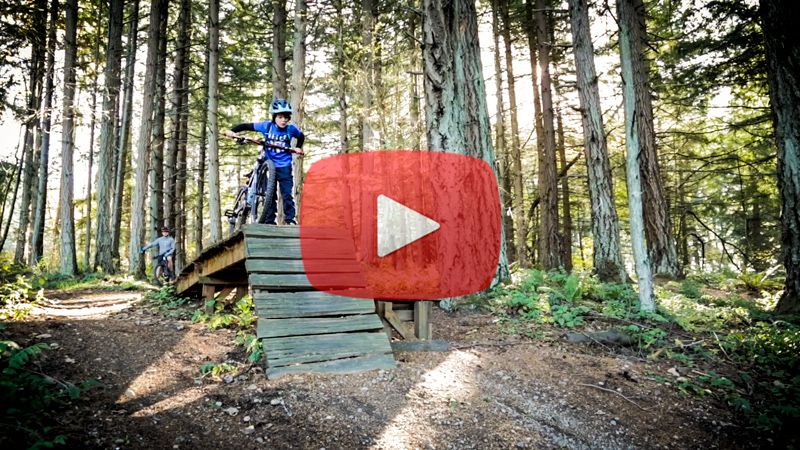 Help support riders like Julian!
With your support, and the support of our corporate sponsors, Evergreen can continue removing barriers to mountain biking.
This summer, Evergreen and T-Mobile partnered to help provide scholarships for Dirt Camps for families who wouldn't normally be able to afford it.
Through T-Mobile's Huddle Up Volunteer Grant, 12 low-income youth, ages 9-14, were able to experience mountain biking for the first time at Evergreen's week-long summer mountain bike Dirt Camps at Swan Creek park in Tacoma and at Black Diamond Open Space (BDOS) in Maple Valley.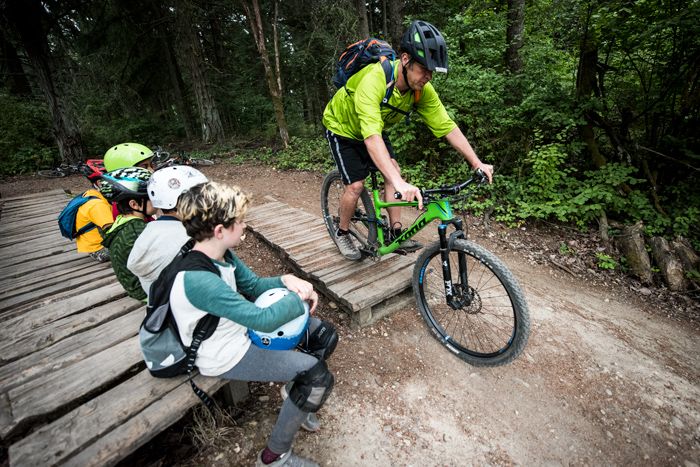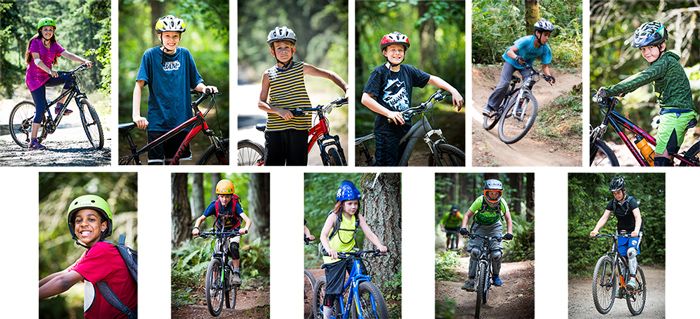 At our Dirt Camps, kids learn the basics of riding and bicycle maintenance. They also gain confidence and learn what it takes to maintain trails and balance recreation with conservation.
One of T-Mobile's scholarship recipients, Julian Davila, wanted to switch from road biking to mountain biking because he thought it would be cool to "jump off stuff." Julian participated in Dirt Camp at Swan Creek Park in Tacoma last July.
"Mountain biking has been great for Julian. I have seen him grow in his confidence and self-awareness," said Taylor Davila, Julian's mom. "He's become obsessed with mountain biking since Dirt Camp."
When you support Evergreen, you support riders like Julian and programs like Dirt Camp.
"This scholarship brought opportunity and new experiences to these 12 youth and helped remove the cost barrier to learning mountain biking," said Erich Weiter, an Evergreen Dirt Camp Lead Head Coach.
Corporate Sponsorships, like T-Mobile's, allow Evergreen to protect, build and maintain trails statewide while empowering our community to get engaged.
Will you join the cause for healthy lifestyles, volunteerism, public land protection and pure two-wheeled trail fun?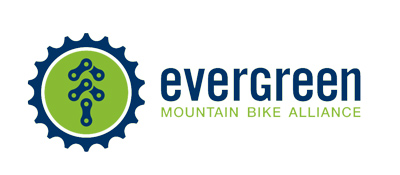 Have you asked your HR department at your company if they empower their employees with grant opportunities or matching donations?
Together, we can ensure a bright future for the next generation of mountain bikers.