Essential Trails Series: Sidney Hoskins
Throughout December, Evergreen is featuring essays, personal anecdotes, and portraits of Washington workers who have used mountain biking and access to trails as a tool for coping with the stresses of 2020.
Help us reach our goal of raising $125k by December 31st by making a gift today. Your donation directly supports the Washington mountain bike community through world-class trails, professional rider education, and continued advocacy for sustainable recreation.
Read on for Sidney's story and to learn why trails are important to her:
Dr. Sidney Hoskins
Resident Physician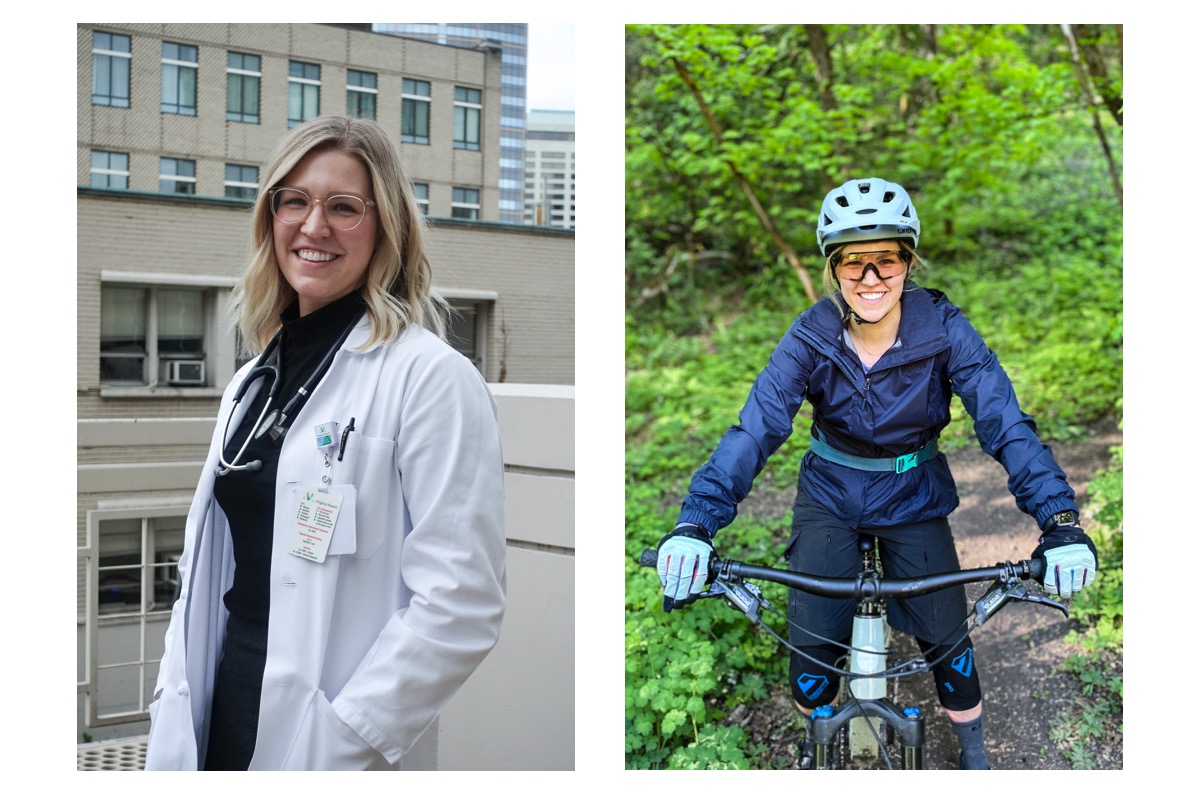 Photo by Ian Terry (left) and courtesy of Sidney Hoskins
I am a resident doctor and in my spare time, I love to be outdoors. In particular, I love to mountain bike.

I recently moved to the Seattle area to start my intern year after graduating from medical school in June. Starting a new job as a brand new doctor during a pandemic has been a whirlwind to say the least. I had never explored the mountain biking trails in Washington until moving here and I am wildly impressed. These trails have forced me to test my limits. During months where I work 60-80 hour weeks, it is difficult to muster up the energy to get out and ride my bike and this usually requires efforts from the incredible people in my life to do it. But I never regret it when I do.

There is nothing like the grind of a gravel road climb leading to the adrenaline rush of a technical (for me) downhill trail to get you out of your head. When I make it through a difficult section out on the trails, it gives me the courage and strength to know that I can do difficult things at work every day too. I am reminded daily while seeing sick patients what a blessing it is to have a healthy body that allows me to do cool things like ride my bike. I do it for the people who can't. I want to express my sincere gratitude for the employees and volunteers who work on the trails that myself and many other people get to enjoy every day. You all are super rad!

-Sidney Hoskins
To see more of Evergreen's Essential Trails Series, keep an eye on the Evergreen Blog throughout the month of December.
You can directly support the many benefits of trails by making a donation today. Your gift helps us get closer to our goal of raising $125k by December 31st.