13 | Sep | '18
Bryan Rivard
Gloves, Grips, and Grit:
8 Lattes to More Trail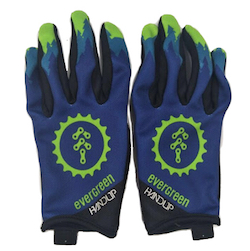 What did you think of the Raging River Opening Celebration? How about the trails coming along on Canyon #2? Are you stoked for Camp Sekani?
Wherever you are, however you ride—Evergreen crews are building a trail for you. And whoever you are—there's a membership level for you to help support them.
We've said it because it's true—becoming an Evergreen member means joining thousands of riders who—like you—want access to great riding close to home.
It's joining a tribe that understands that trails—just like bikes—need an occasional tune-up.
Membership tiers:
Get on the level.
Memberships mystifying? Donations daunting? Time to drop in:
Any way you choose to give benefits your trail. Membership costs about ½ a beer a month. Would you buy a trailbuilder a beer after a ride? Then you're practically there!
Individual Membership ($35): Less than a lift ticket. 8 Starbucks lattes. An individual membership doesn't cost much but delivers miles of trail each year. Combined with your riding partners, individual memberships power work throughout the state.

Family Membership ($60): Have a spouse? Kids? A pack of traildogs that might as well be? With 5 spaces for a household you'll have a home packed with trail supporters. What better way to teach young riders about stewardship than maintaining your favorite family riding area?
And right now when you join at the $60 level, you'll get a pair of Evergreen grips to really show off your member-pride.
Team Epic ($500): Do you like BBQs? Sneak peeks at project progress? Shuttle days? Then Team Epic is the level for you. And if you join now you'll receive a set of 2018 Team Epic Hand Up gloves!
Members receive invites to special events, on-trail presentations from staff, and early Sunday access to the Evergreen Mountain Bike Festival each year. It's to say thank for contributing at such a generous level. Learn more about Team Epic here.

Business Membership: Shops have asked and we're delivering—new this year is the Evergreen Business Membership.
Do more trails help your business? Or do they help your coworkers and employees leave work stress out on the trail? Then support that work with a business membership! Have your name listed on our Business Member page and show mountain bikers you support the sport!
Whichever level you choose—thank you for being a member and supporting your local trails. What we have here in Washington is special in the US—and that's in very large part due to you—our roots.
Thank you for your continued support, and as always—please forward this email and encourage a friend to join!