2020 Evergreen Volunteers Of The Year
19 | Nov | '20
Bobby Stewart
Work Hard, Play Hard
Introducing the 2020 Evergreen Volunteers of the Year...
Evergreen volunteers are the lifeblood of mountain biking in Washington and the heart of who we are as an organization.
Every year, volunteers give tens of thousands of hours to make Washington an even better place to ride through trail building, teaching new riders, organizing community events, and advocating for trail access on local and statewide boards.
2020 has been an undeniably strange and difficult year. We've missed the energy we get when a bunch of enthusiastic volunteers show up to put in a new trail at a wet dig day, or the community we find at a local community fundraiser, or even the lively conversation that's a normal part of any in-person board meeting.
Despite the challenges presented by a global pandemic, Evergreen volunteers have stepped up and gone above and beyond this year to improve riding opportunities all across the state. Our trail crew, admin staff, chapter councils, and board members were recently asked to nominate volunteers in their region who have played an especially big role, or who truly capture the spirit of Evergreen through their tireless work ethic.
These folks are just the tip of the iceberg though, and we'd like to extend a sincere thank you to everyone who has donated their time this year to improving mountain biking in Washington.
Here are the 2020 Evergreen Volunteers of the Year:
Xuân Mai Võ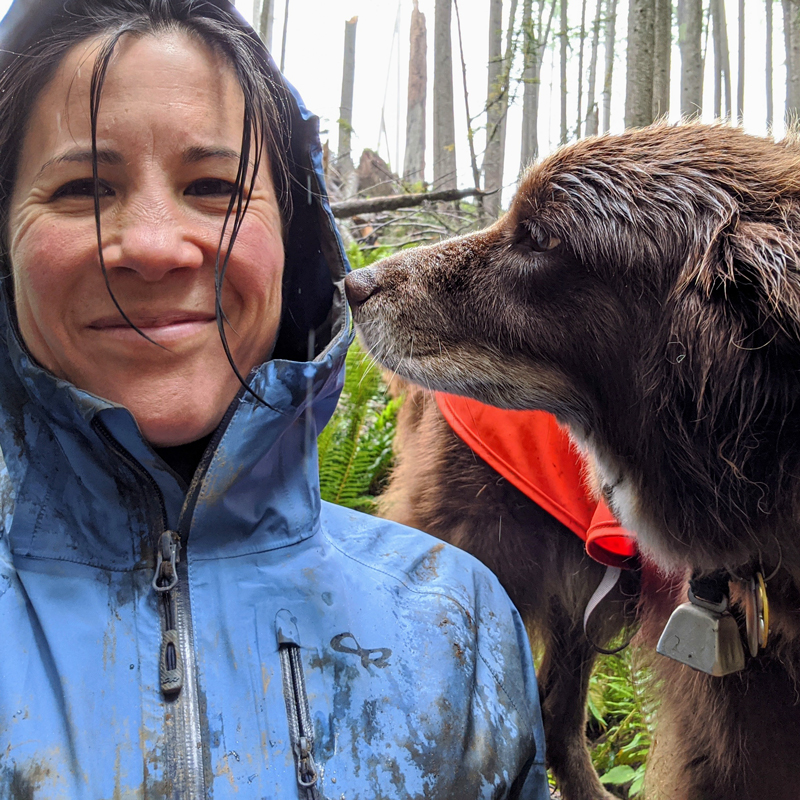 Chapter: Cascades to Sound
Volunteer Focus: Trails
Testimonial: Xuân Mai recently moved to the PNW, and has quickly gone from a rookie trail builder to someone that even Evergreen's most experienced (and particular) trail builders now trust to work on the most difficult projects.
Xuân Mai was a regular fixture of the recently completed PT extension and CCDH trails at Raging River, and has recently joined our certified sawyer crew. Her contributions to the Tiger Preston Connection trails have been priceless. With her reliability and "let's do this" attitude, she has single-handedly made up a huge chunk of the lost volunteer hours due to COVID restrictions on work parties. Few people in our community have the commitment to Evergreen's mission as Xuân Mai!
Fun fact: Xuân Mai is a veterinarian, and in addition to trail work she's given her time and expertise to keeping the dogs of Evergreen healthy– even administering some impromptu first aid to trail builder's dogs.
Simon Turner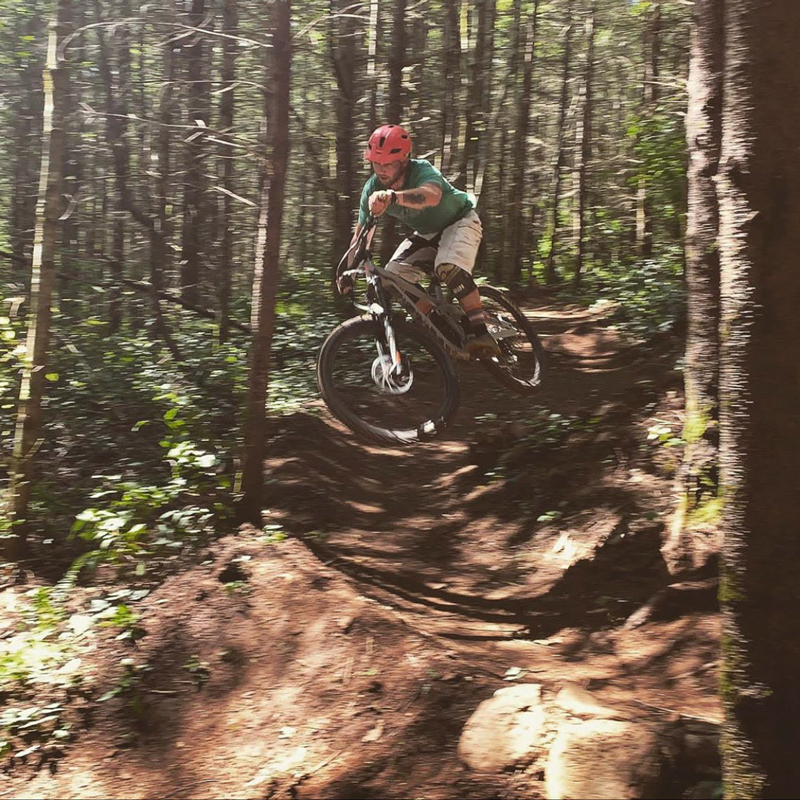 Chapter: Southwest
Volunteer Focus: Trails
Testimonial: Simon spends his days off digging, often by himself, rain or shine, working on his vision to make the lesser used trails of Yacolt Burn rad again. Simon started a new position as head trail boss and will be overseeing some new projects for the chapter. Besides his mean digging skills, Simon is as rad a human as they come!
Fun fact: Simon met his wife, Tracy, when he was just 11 years old!
Fred Stanley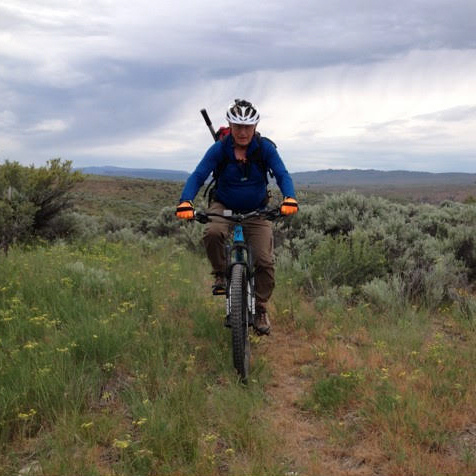 Chapter: Kittitas
Volunteer Focus: Trails
Testimonial: Fred shows up at nearly every single work party, and has to be dragged off the trails when the work is over and time to go home. In addition to regularly scheduled work parties, Fred single handedly maintained a variety of trails around the Kittitas Valley this year. Without Fred, it's safe to say that the trails in Kittitas County would not be nearly the quality that they are today.
Fun fact: Fred has a massive collection of antique hose nozzles, who knew?!
Ian Horton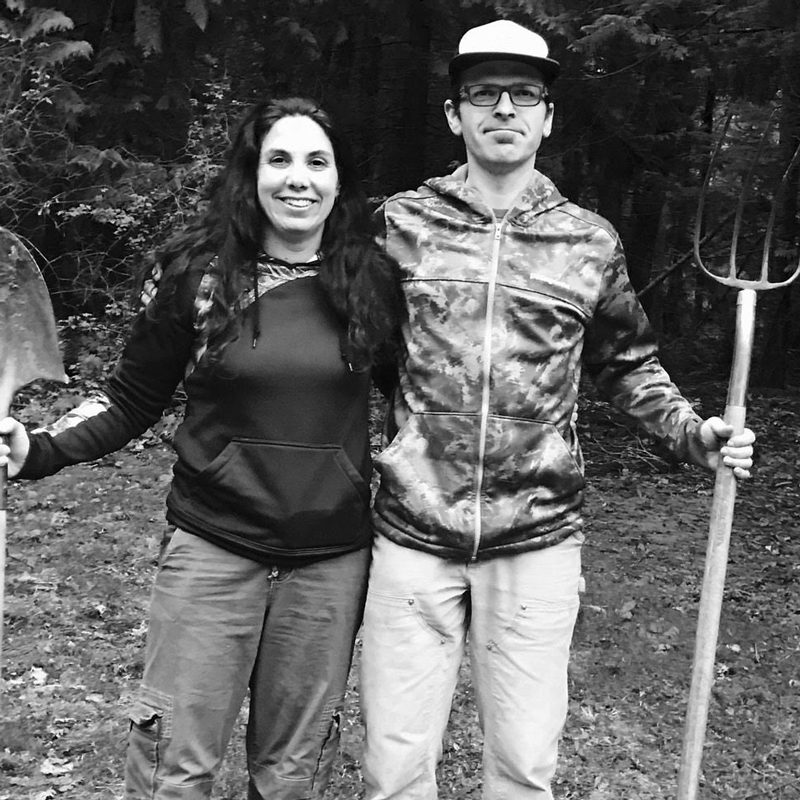 Chapter: Cascades to Sound
Volunteer Focus: Trails
Testimonial: Ian has played a huge role building trails and rallying volunteers (at a difficult time) at Little Mountain in Mount Vernon. Once Evergreen started the Little Mountain Project, Ian took the lead on building volunteer interest around the project. Without his help, and the help of the volunteers he's recruited, the Little Mountain Project would not be possible. Initially, this was supposed to be a staff-led project, but Ian has done a great job of moving the project forward with volunteers at his side to get it done.
Chris Conley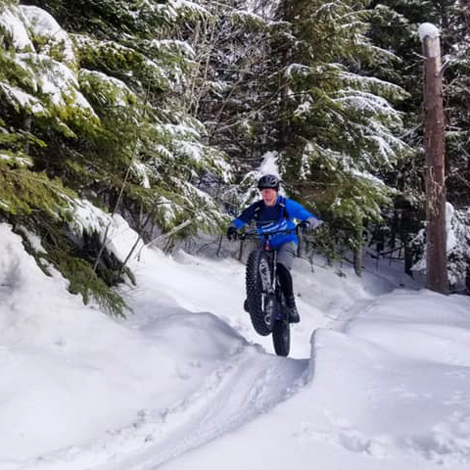 Chapter: East
Volunteer Focus: Chapter Board, Trails
Testimonial: Chris recently stepped into a new role as President of Evergreen East, but despite just starting there, that hasn't slowed him down one bit. Chris has been instrumental in finding and hiring three new staff members for the chapter, conducting on the ground project management and organization for the Mount Spokane project, and planning for exciting new projects in Evergreen East. In addition to being good at what he does, Chris is an all around good guy and a pleasure to work with. Thanks for everything, Chris!
Harley Dobson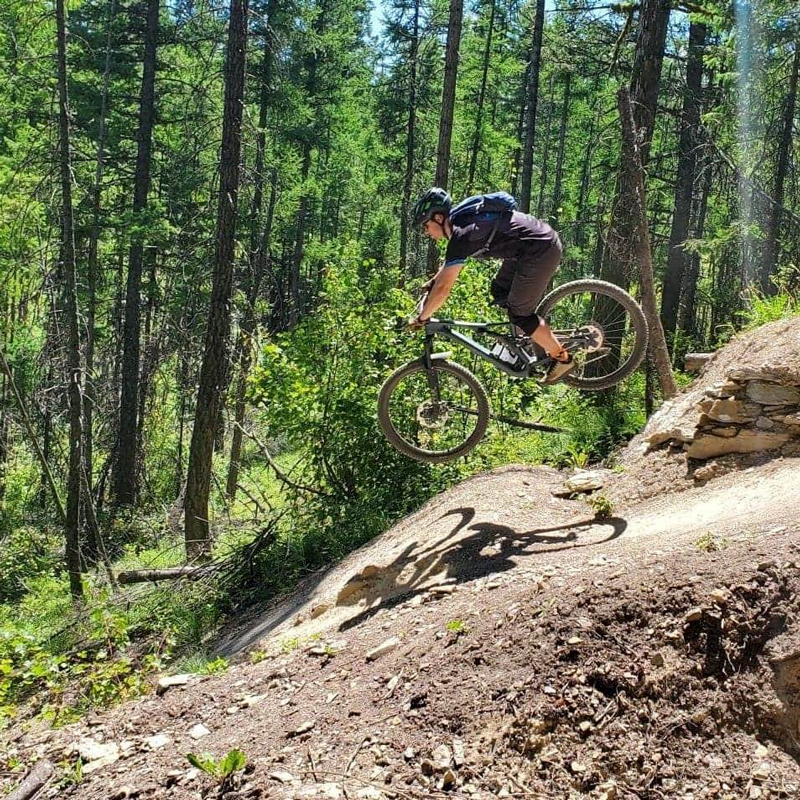 Chapter: East
Volunteer Focus: Trails
Testimonial: Harley is Evergreen East's resident trails coordinator and mini-excavator artist. Harley donates more than 300 hours each year to building and maintaining trails in the greater Spokane area. He single handedly took care of all of the machine work on Silicate Slide, the new flow trail on Mica Peak. Anyone who's used a mini-exbefore knows how hard that can be! Harley is consistently helping out, often in terrible weather with little assistance, all while maintaining a great attitude and tireless work ethic. He is a huge asset to the Evergreen East team and is a pleasure to spend time with.
Kelly Campo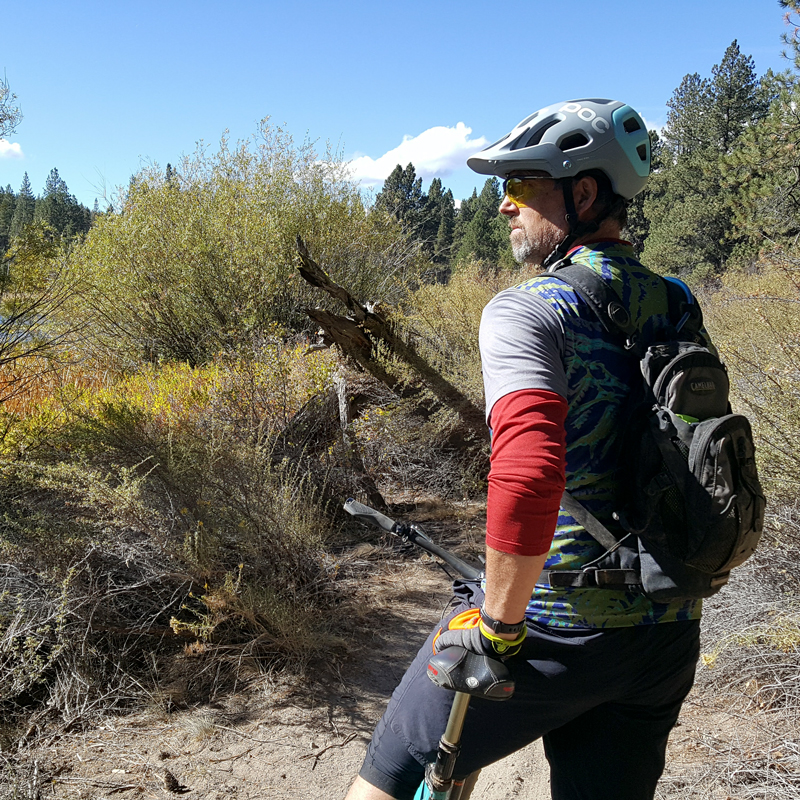 Chapter: West Sound
Volunteer Focus: Trails
Testimonial: Kelly has almost single handedly handled the policy and red-tape around the start of the Port Gamble Ride Park. Without him taking the lead on this project, it's certain that West Sound would not be where we are today with this project.
Fun fact: Kelly is the owner of Night Owl Cycling, a local bike shop in Kingston.
Nate Hutchens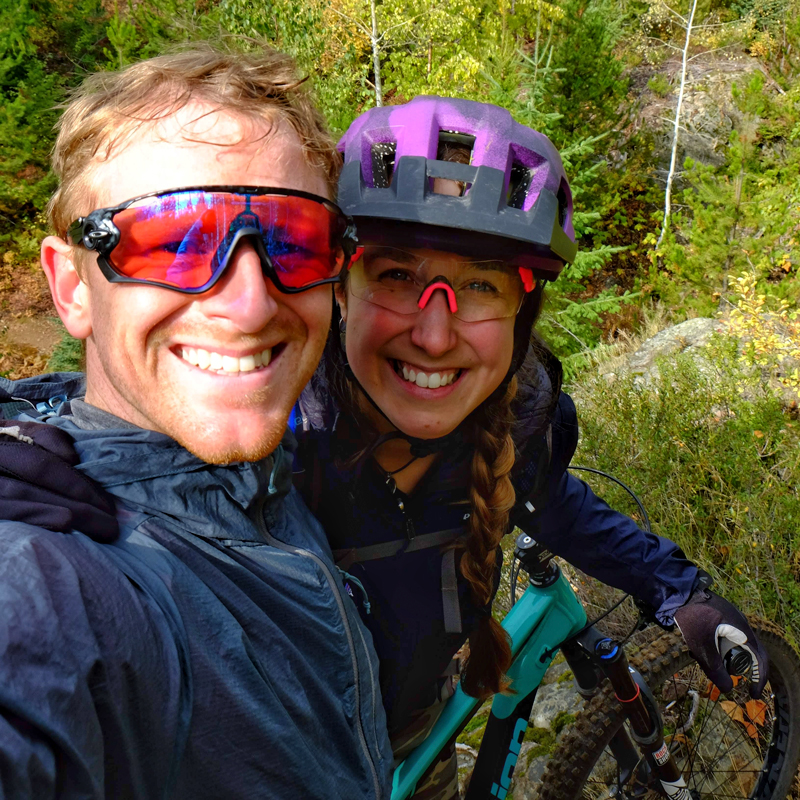 Chapter: East
Volunteer Focus: Advocacy
Testimonial: Nate Hutchens is a mild mannered engineer by day, advocacy rock star by night! Advocacy efforts to save Beacon Hill have been ongoing for several years. Through the Make Beacon Public campaign, Nate worked with city, county, and private land managers to get the project to the finish line. Nate put a plan together that has already saved swaths of Beacon Hill from development. SO much effort goes on behind the scenes on these advocacy efforts, but we wouldn't be where we are today without him. From the recreation users across the state, we want to give a huge THANK YOU for all you have done to make Make Beacon Public a success!
Brendon Gobeske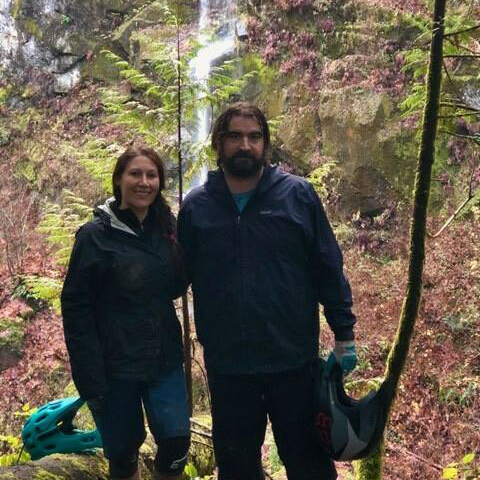 Chapter: West Sound
Volunteer Focus: Advocacy, Trails
Testimonial: Brendon has been a huge asset to the West Sound chapter this year. From getting outside and building trails, to advocating for the bike community with Kitsap County Parks, he's stepped up when it was needed most. Thanks Brendon!
Konner Hopkins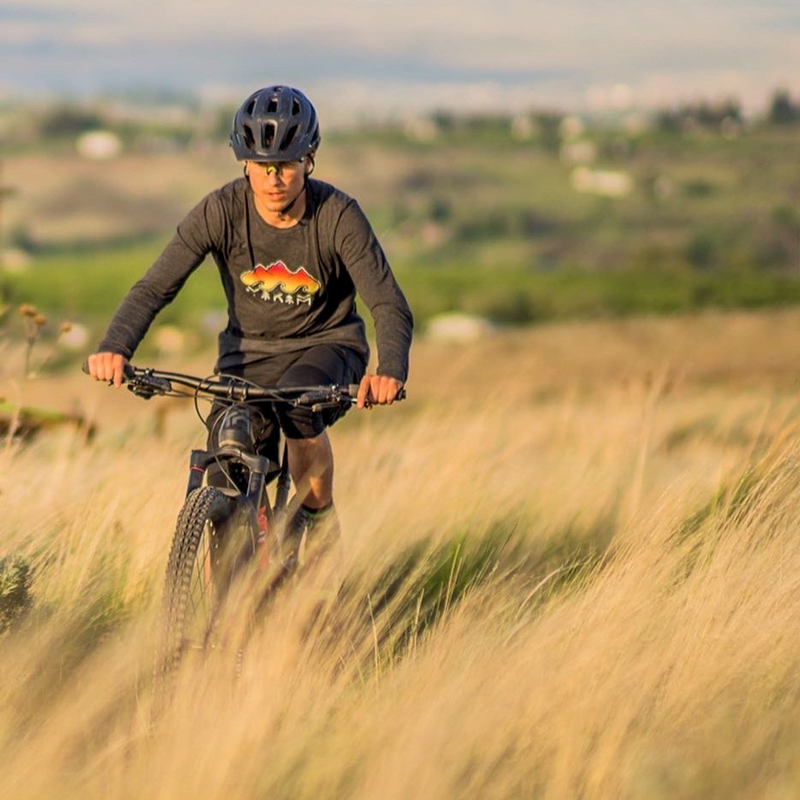 Chapter: Cowlitz-Naches
Volunteer Focus: Trails, Advocacy
Testimonial: Konner is a motivated self-starter, and is always up for trail work even when he's just as busy as the rest of us in "real life". Konner is always looking for ways to enhance the recreation landscape of Yakima for everyone, mountain bikers and beyond. Konner's willingness to participate in the often lengthy process of creating new recreation opportunities is greatly appreciated by the Cowlitz-Naches chapter, and all of the riders in the region!
Fun fact: Konner is also on the board of the Yakima Greenway Foundation.
Jay Gore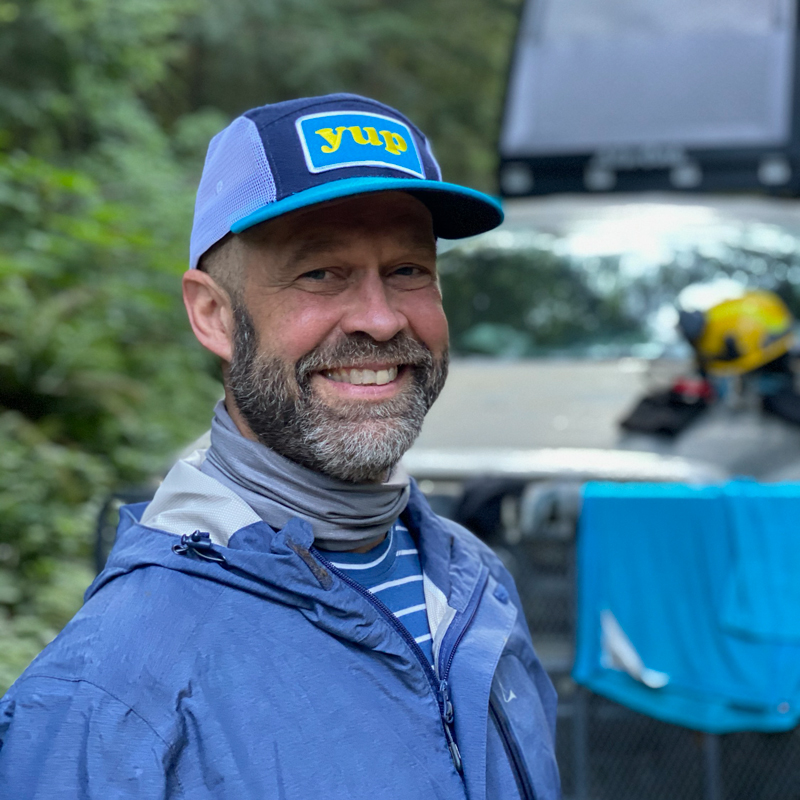 Chapter: Cascades to Sound
Volunteer Focus: Trails
Testimonial: If you ride in the Snoqualmie Valley, chances are you have Jay to thank for the trails you ride on a regular basis! Jay is one of the Cascade to Sound Chapter's most dedicated and hardcore builders. Over the years, Jay has become one of Evergreen's most trusted and experienced builders, working on a plethora of trails and bringing a wealth of knowledge to some of our most technical projects.
Jay was the lead builder on Tiger Mountain's NOTG, bringing a new flavor and style to the area. More recently, Jay has spent a healthy portion of 2020 dedicating his time to Tiger's upcoming Preston Connection trails, which are set to open in 2021. In addition to building new trails, Jay spends his fair share of time working on maintenance projects, keeping the trails of Raging River, Tiger Mountain, and beyond in good shape for all riders year round.
Jim Jacobson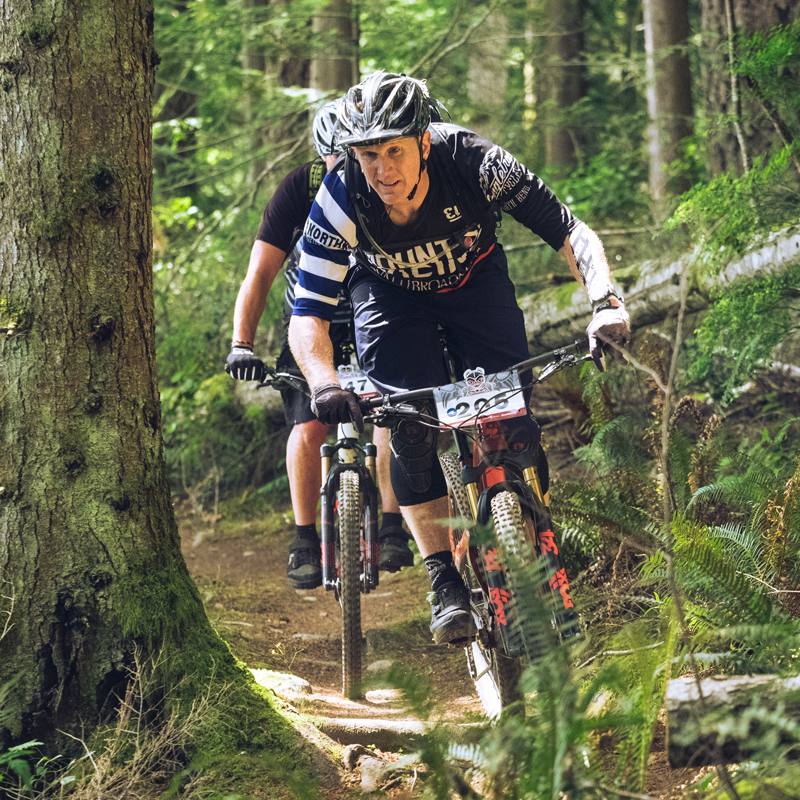 Chapter: Statewide Board
Volunteer Focus: Board Treasurer
Testimonial: Jim is Evergreen's Statewide Board Treasurer, a position he's held for the last four years. He's dedicated, steady and reliable, innovative, and a pleasure for everyone who gets to work with him. Jim has brought exceptional experience and knowledge to Evergreen's financial reviews and analysis, and has used his expertise to propose new and innovative changes to the Statewide Board.
While working with Evergreen's Finance and Executive Directors, Jim has taken Evergreen's financial analysis abilities to the next level, identifying trends and informing strategic decisions for the organization. Jim is a real asset to the Evergreen Board and the organization overall. He brings comfort and confidence to our decision making and financial oversight, which has been all the more important this year. Thanks for your work, Jim!
Kate Bonnett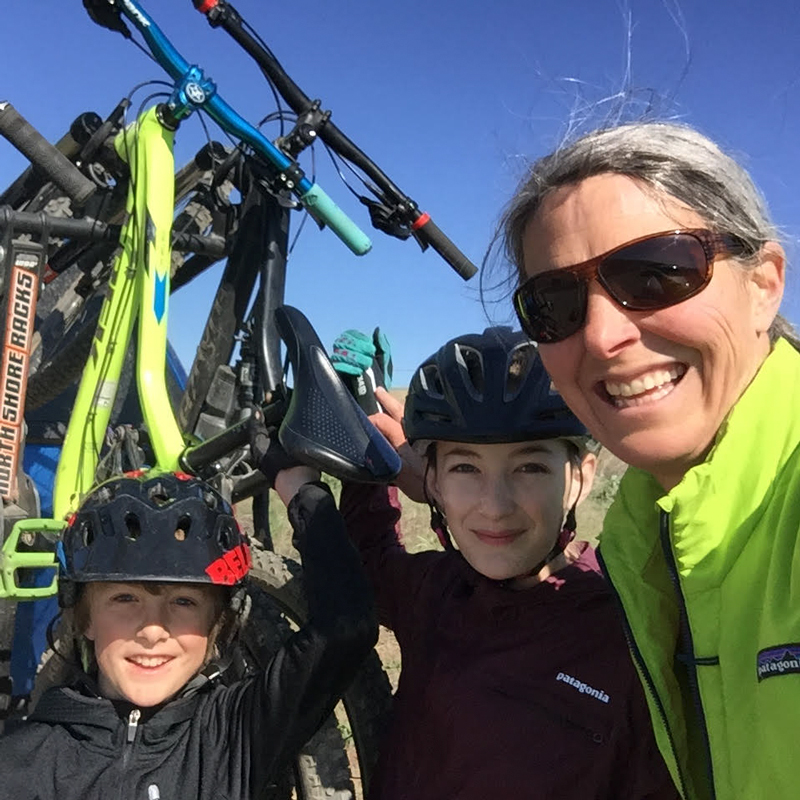 Chapter: Central
Volunteer Focus: Education
Testimonial: Kate is the Central Chapter's fearless leader of all things mtb-education. Kate has built the education program from it's very beginning and taken it to a tremendous level of success, attracting both adults and kids from around Central Washington. Evergreen camp shirts are frequently spotted on kids in Wenatchee and Leavenworth - excitement is high for these often sold out programs. Always thinking of the next area of growth, Kate can now offer education to kids without bikes thanks to a bike fleet and trailer purchased last year. Your hard work is impressive, Kate. A lot of mountain bikers have you to thank!
Fun fact: Not only is Kate an avid mountain biker, but she's also a hiker, and does a birthday mega-hike every year, pushing the very limits of the human body!
Jeff Mix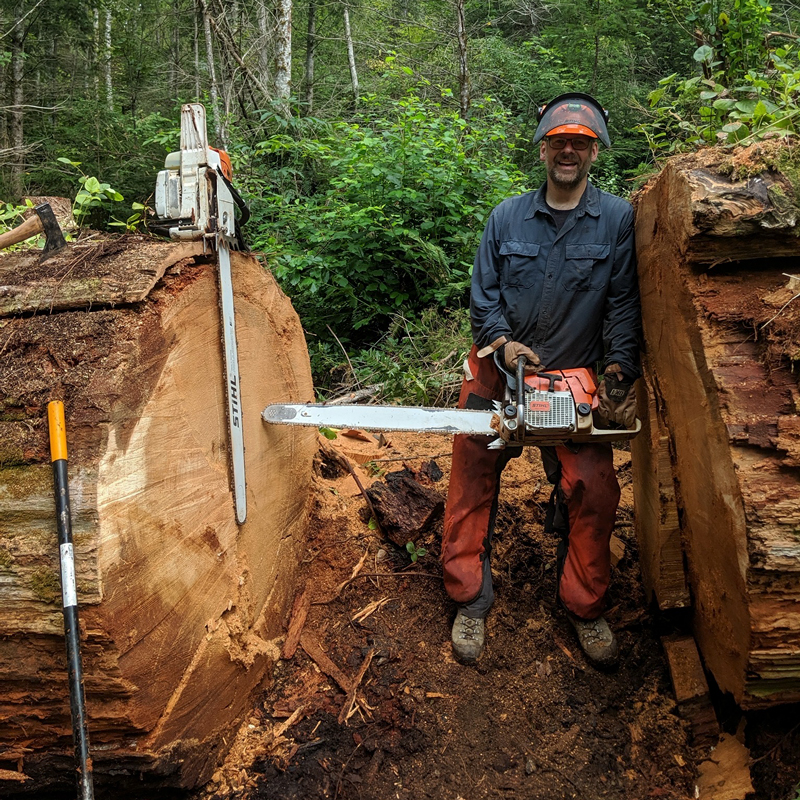 Chapter: Cascades to Sound
Volunteer Focus: Trails
Testimonial: Jeff Mix recently took the lead on the Cascade to Sound Chapter's chainsaw program. Jeff helped to get two of Evergreen's sawyer instructors certified with the US Forest Service, so that Evergreen could keep it's chainsaw certification program going and our trails clear and ridable. Jeff has even been leading chainsaw certifications himself. He's also building all of our chains, and keeping the rest of the volunteer saw team stocked up. Jeff's detailed knowledge is a huge asset to Evergreen!
Joe Brown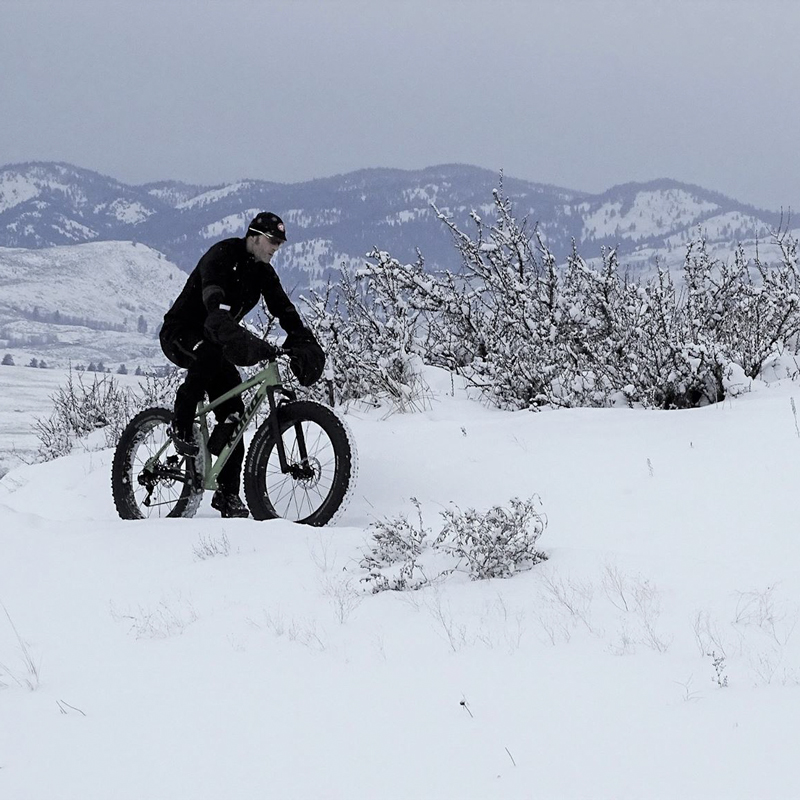 Chapter: Methow
Volunteer Focus: Trails, Advocacy, Board
Testimonial: Joe is the Methow Chapter trail lead and project manager, and has put a tremendous amount of effort into advocating for riding opportunities in the Methow Valley for the past 15 years. In the words of Josh Gerwitz, Methow Chapter President, "Joe has the tremendous ability to take on large projects and see them through in a thoughtful and strategic way."
While he's not running his bike shop, Methow Cycle & Sport, Joe works tirelessly to develop mountain biking opportunities in the Methow Valley and beyond. He's been a central part of the planning, design, and construction process of the Chickadee Project, worked with DNR on legitimizing the Virginian Ridge Trail System, and played an important role in advocating and planning for the Loup Loup project, which is likely to break ground next year. Thanks Joe, riding in Methow wouldn't be the same without you!
Chris Lynch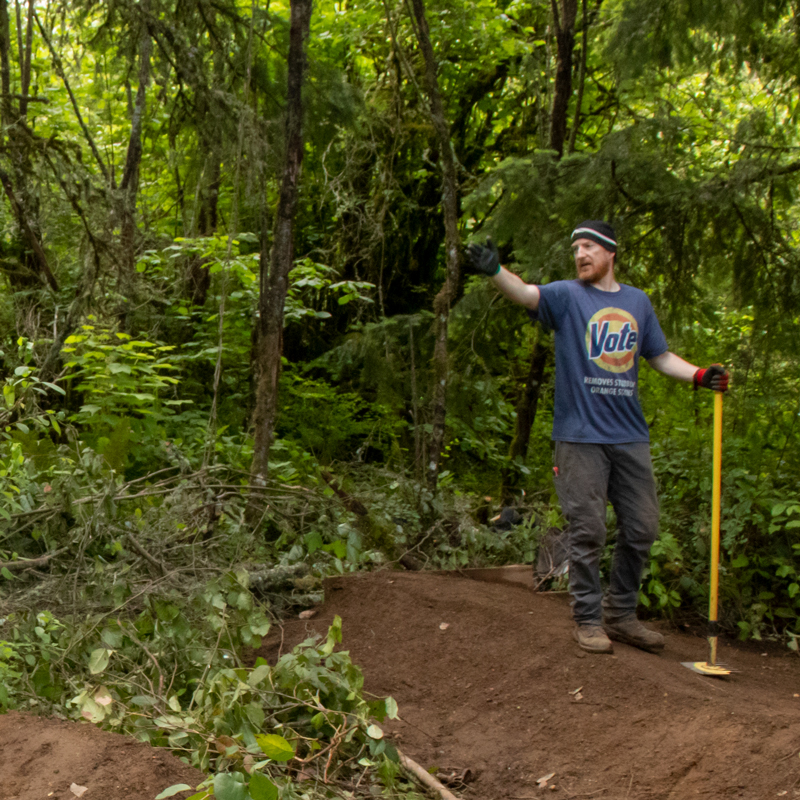 Chapter: Cascades to Sound
Volunteer Focus: Trails
Testimonial: Chris Lynch has worked with Evergreen Cascades to Sound, either on the trails and on the board for around a decade. Tiger, Duthie, Summit Ridge, BDOS and more have Chris to thank for keeping the trails running well. Chris takes the lead, rallies his troops and gets great work done on trails all over the place. One thing that makes Chris unique and especially valuable is the way he values maintenance as much as he does new trails, a critical trait as trail systems expand. Chris has built and tuned up too many trails at Duthie to mention, and his latest project has been a total rebuild and tune up of OTG on Tiger.
Jason DiGiacomo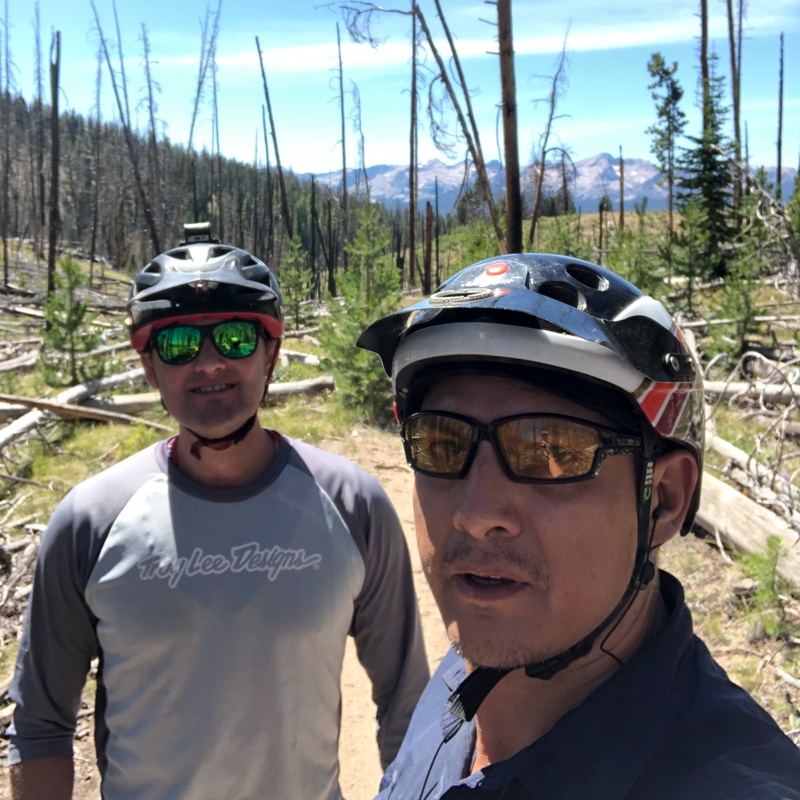 Chapter: Southwest
Volunteer Focus: Trails
Testimonial: Jason recently took over the Southwest Chuck Wagon, elevating the trail work menu through the roof! Jason works hard to keep everyone happy and fed whenever possible, and is a huge asset to the Southwest Chapter team.
On behalf of Evergreen, thank you all for your amazing work!