New Year, New Trails, New Decade, New Records
Unwavering rider support launches Evergreen into a new decade of trail development.
I can't thank you enough for your donations, time, support, and dedication to our sport and our little Evergreen team. This January, snow may have us distracted on the slopes, but we're not slowing down in planning another record year.
But first, check out what you made happen in 2019. Simply put– You crushed it once again! And we nailed our goals with your help:
-Record Membership: 6,608 (27.5% growth in 2019)
-New Trail Miles Opened: 47.5
-906 Students in our classes
-7 of 8 chapters had active Trail Construction Projects
-4,187 volunteers delivered over 26,500 trail work hours!
-End of Year Fundraising Result: $136,000 raised!
We completed 2019 on a high note. Can we keep this going? You bet! I'm so pleased to share a sneak peak of our 2020 projects. Here's what coming up– go ahead, let your jaw drop!
Cascades to Sound Chapter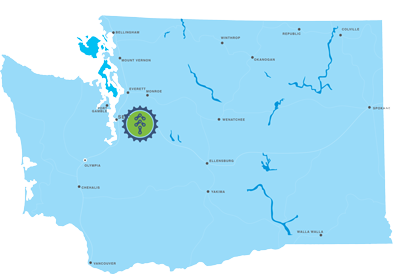 Potential Active Projects in 2020: 17
Darrington: Complete Final Connector Trail. Official Grand Opening Celebration of Upper Mountain Trails in Spring 2020!

Raging Phases 2, 2B and 3: Connector trail to Taylor and add DH trails.

Olallie Phase 2: Add loop options and new DH trails.

Tiger Mountain, Phase 4: Preston community connection climbing trail!

The Summit at Snoqualmie: Continued construction of DH trails at the The Summit.

Tehaleh Mountain Bike Park: Skill building trails in Puyallup.

Issaquah Highlands Bike Park: New pump track and skill building lines in the Highlands.

Mount Vernon Bike Park: New trails, including an adaptive bike trail at Little Mountain.

City of Olympia Bike Park: Final design for a new bike park in Olympia.

Tennant TH Skill Park: New Skill Building Trails in North Bend.

Cheasty Bike Trail: Super short, but FINALLY a legal MTB trail in the City of Seattle!

Duthie: Refresh all pump tracks and complete adaptive bike modifications to Bootcamp.

I-5 Colonnade: Pending a grant, but possibly a complete site refresh and partnership with REI!

Dockton Park CPG, Phase 1c-b: Additional (short) trail sections at Dockton Bike Park.

Seabrook: 5.5 new miles of trail to ride on the Coast!

North Seatac Park: Trail refresh and volunteer maintenance.

Alpine Baldy Phase 2: Design Completion (project has been on hold for NEPA & design revisions).
East Chapter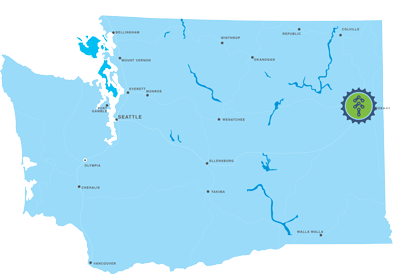 Potential Active Projects in 2020: 3
Beacon Sekani Jump Line: Expand pump track to add jump lines at Beacon Hill.

Mount Spokane: New trails to enhance user experience.

Riverside Park: New trailhead and winter fatbike trail grooming.
Central Chapter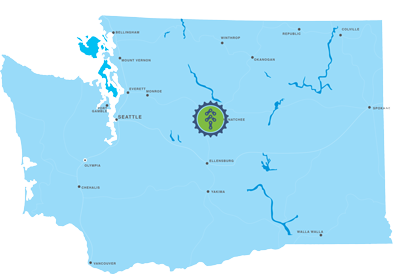 Potential Active Projects in 2020: 7
No. 2 Canyon: Complete trail system and improve access road.

Ski Hill: Complete Middle Ribbed, complete modular skill building features, possibly extend the NUT.

Rattle Snake Hill Trails: Practice trail at the Leavenworth High School for Student Cycling League.

Squilchuck State Park: Ongoing maintenance, improvements, and winter fatbike grooming.

Echo Ridge: Ongoing maintenance and trail improvements.

East Wenatchee Pump Track: New pump track in the City.

Mission/Devils Maintenance: Trail improvements and major maintenance upgrades.
Methow Chapter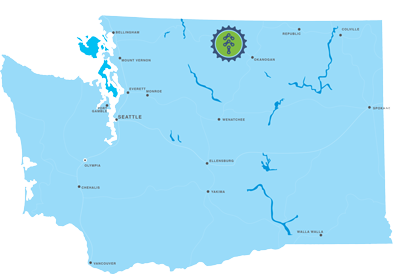 Potential Active Projects in 2020: 3
Buck Mountain Phase II: Additional trails at Buck!

Lewis Butte Phase II: Additional trails at Lewis!

Chickadee/Thompson: Complete even more trails at Chickadee and new Trailhead to Town connection!
West Sound Chapter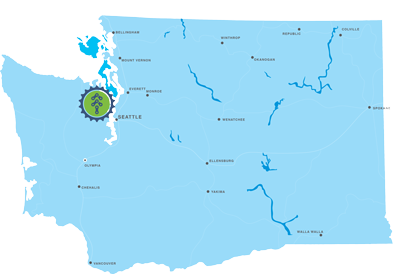 Potential Active Projects in 2020: 3
Green Mountain: New Mountain Bike and Multi-use Trails!

Grand Forest: Bainbridge Island: Brand new MTB trail in the middle of Bainbridge Island.

Port Gamble Ride Park: Big new ride park at Port Gamble– something for everyone!
Southwest Chapter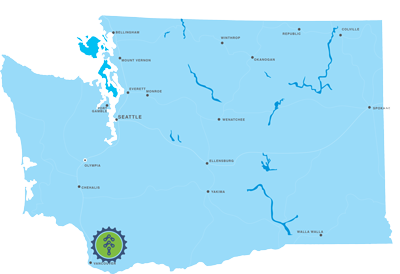 Potential Active Projects in 2020: 3
Washougal Pump Track: After years of delays, this one may actually happen late this year!

Yacolt Burn Trail #7: New 1-mile connector trail from upper P-lot.

Evergreen Trail #8: New volunteer-built and collaborative multi-use climbing trail.
Kittitas Chapter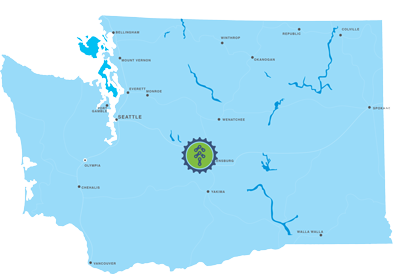 Potential Active Projects in 2020: 3
Towns to Teanaway: Support the Mountains to Sound Greenway to add more trails to the TTT.

Rotary Skills Park: Continued maintenance and upgrades to the Skills Park.

Naneum Phase II: Complete 6 more miles of trail and grand opening celebration!
Cowlitz-Naches Chapter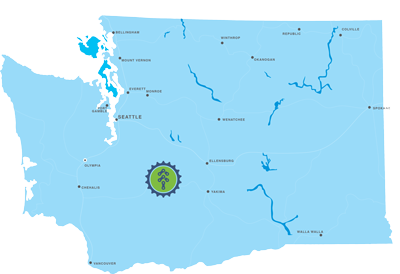 Potential Active Projects in 2020: 1
Packwood Trail Project: Support the Packwood Trail Project and the USFS in completing NEPA reviews for this exciting new trail project in our newest chapter!
These projects equate to a potential 93 miles of trail going into construction this year. Excited yet?
It also looks like we'll break our record for most ever trail projects underway in one season. At current count, you can look forward to supporting a whopping 52 trail construction and maintenance projects going live across all 8 Evergreen chapters in Washington in 2020. We think that's a pretty good start to our new riding decade!
Besides new trails, this year we'll also release our 30th Anniversary Report and our 2025 strategic plan. In addition, we're working on two cool high school training trail projects, in Leavenworth and Winthrop. Finally, we're again looking to exceed 30,000 volunteer hours, and we'll advocate for continued recreation and conservation funding in the short but powerful 2020 Legislative session in Olympia.
Thanks to you, we're set up for another full-throttle year of trail projects, volunteerism, classes, advocacy, events, and of course, lots of mountain bike stories and stoke!
You continue to be the most supportive, generous, adventurous and caring members we could possibly ask for.
So, for now, enjoy the snow. But be sure to get your rigs ready as you're going to have a whole bunch more new trails to explore and road trips to plan this year!
Ride often, ride far, ride with friends, ride with respect to all trail users, and let trails inspire your 2020 journey.
-Yvonne