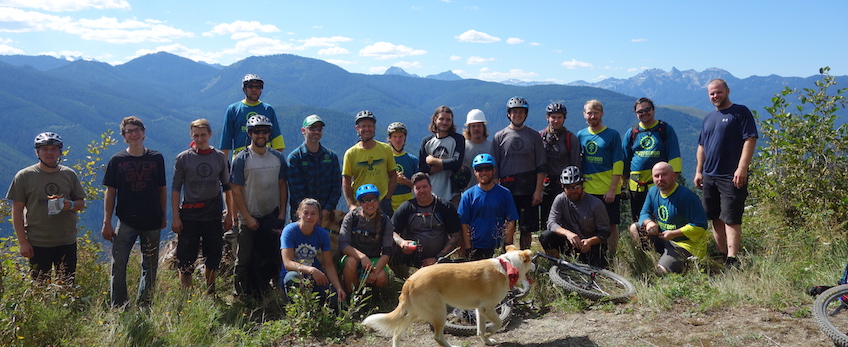 2017 Summer Internship Program
Evergreen Mission:
Evergreen is a 501(c)(3) nonprofit organization with the mission of creating and protecting sustainable mountain biking opportunities in Washington State.
Summary of Position:
Evergreen Mountain Bike Alliance seeks talented interns who are self-motivated and ready to dig in and help implement multi-media communications strategies. Website development, graphic design and/or event planning skills are a plus.
Evergreen is a Seattle-based nonprofit, and Washington State's largest mountain biking organization with 3200+ members and 24,000+ followers. Internationally known for creating Duthie Hill mountain bike park and numerous other community driven projects, Evergreen is dedicated to trail building and maintenance, advocacy and education.
As an intern, you work primarily with our Senior Marketing Manager in developing and executing a variety of communications strategies, and events, to support our growing organization. Our ideal candidate is someone who enjoys mountain biking, can write in both informal and formal voices, has experience using social media, and is creative and thoughtful when interacting with online communities.
Learn more about Evergreen at www.evergreenmtb.org
This position is based in Seattle, WA, at our (modest) headquarters.
Reports to: Senior Marketing Manager
You Will Learn How To:
• Write compelling content that will be shared by influencers.
• Create and implement budget-friendly marketing campaigns for specific events, while focusing on driving membership and growing the organization.
• Develop marketing collateral across a variety of media to achieve sales & growth goals.
• Build online community relationships via email, blog, Facebook, Twitter and other media platforms.
• Plan and promote events as a tool to increase membership and community involvement.
Desired Qualifications:
• Passion for mountain biking (though high-level of skill is not necessary).
• Background in marketing, communications, journalism, nonprofit management or other related disciplines.
• Strong writing skills and familiarity with the AP Style guide.
• Proficient in Microsoft Office Suite.
• Organized, with an ability to prioritize time-sensitive assignments and work remotely and independently to meet deadlines.
• Creative and flexible.
• Familiarity with social networking sites.
• Interest in nonprofits, marketing, and community development.
• Basic video, graphic design, event planning or HTML skills appreciated but not required
Hours: The internship requires professional involvement with Evergreen for a minimum of 400 clock hours, fulltime (40 hours per week) for 10 weeks.
Compensation: Unpaid. ($500 Expense Stipend)
To apply please submit your resume, cover letter and 1-2 writing samples to Mitch Lee at