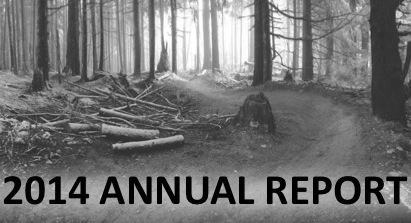 2014 Annual Report
Thanks to your support Evergreen has accomplished more this year than ever before. We've built new trails, launched a new website and Trail Guide, and expanded our education program--and we have even bigger plans for 2015.
We want to show you to what, where, and how far your contribution goes with the 2014 Annual Report (which all members receive in the mail).
Because right now it's more important than ever to donate to the 2014 Trail Campaign. With your help we need to raise $79,500 before December 31st to make the plans of 2015 a reality. Please Donate Today.