Kevin Kelly
Crew Chief, Raging River/Skykomish Pump Track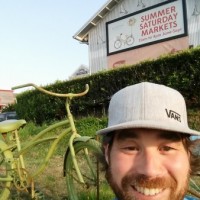 A fan of mountain biking since first spying a Murray Baja in suburban Lakewood, WA in the '80's, Kevin has finally come home to PNW trailbuilding.
After graduating from Arizona State, he headed back to Cascadia to work in the high-tech industry and to ride and race XC bikes--until a fateful afternoon in 2000 when he met Missy Giove at a Crystal Mountain NORBA race. The next day he bought a downhill bike, headed to Schweitzer Mountain, and won the first DH race he entered…and was hooked
He left the corporate world after 20 years to travel the west and ride his bike everywhere he could, only to return to work at Evergreen, following his passion to build legacy trail in the northwest. His other passion, camp side cooking, mixes well with his love of weekend backcountry trail rides in the Cascades.