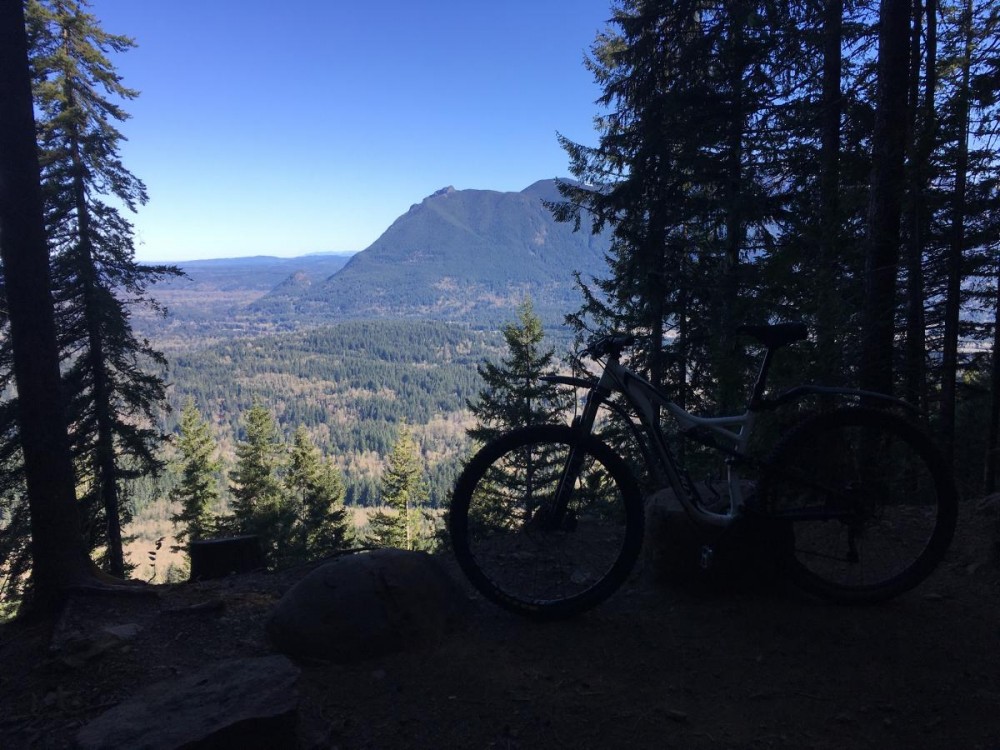 Several slides at 2600'
Parked at Exit 38 since Cedar Falls access is restricted and rode the 4 miles of Iron Horse trail down to Olallie and began the climb. The trail is clear up to the converted double track and then, a half mile later, as you descend to the next viewpoints, shaded snow and a couple slide debri piles block the trail and you must lift the bike over. I stopped the climb here and turned around for the fun descent. Trail is great but switchback corners are gravelly.
Track and pics here.
Submitted by tomvale on 04/16/2020