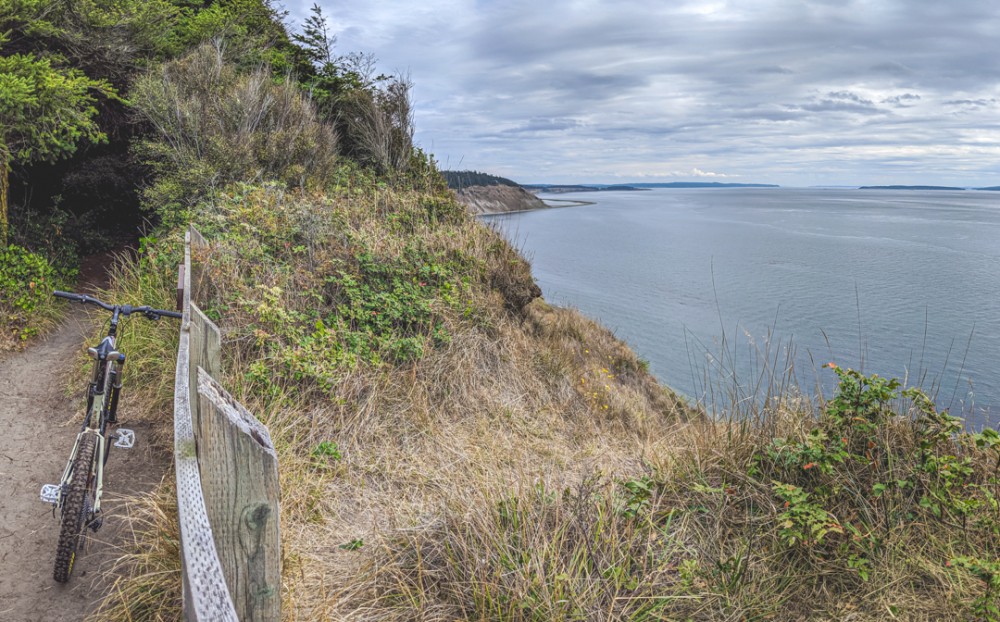 Fresh after some rain
2nd time out here to ride and ended up with about 6 miles. Parked at the "Main Line" trailhead just off the highway and did it as a "see where I end up kinda day." Got incredibly lost & turned around due to my lack of planning and/or memory. TAKE A MAP WITH YOU. If there are are wooden features anyway, I didn't see them (are there?).
It rained all day the day before and the trails were perfect. Brush knocked back pretty well and no trees down. In typical Whidbey Island fasion, I only saw a few other people on the trails. As always, the Bluff Trail down to the gun battery was incredible and worth the multiple short but STEEP climbs.
Submitted by timphil on 08/12/2019