Cancelled: Due to low sign-ups Saturday's work party is cancelled. There will be another Deep Creek work party shceduled in September. Possibly sooner if the soil has enough moisture.
Hope to see you at the next one or any other work party. Thanks!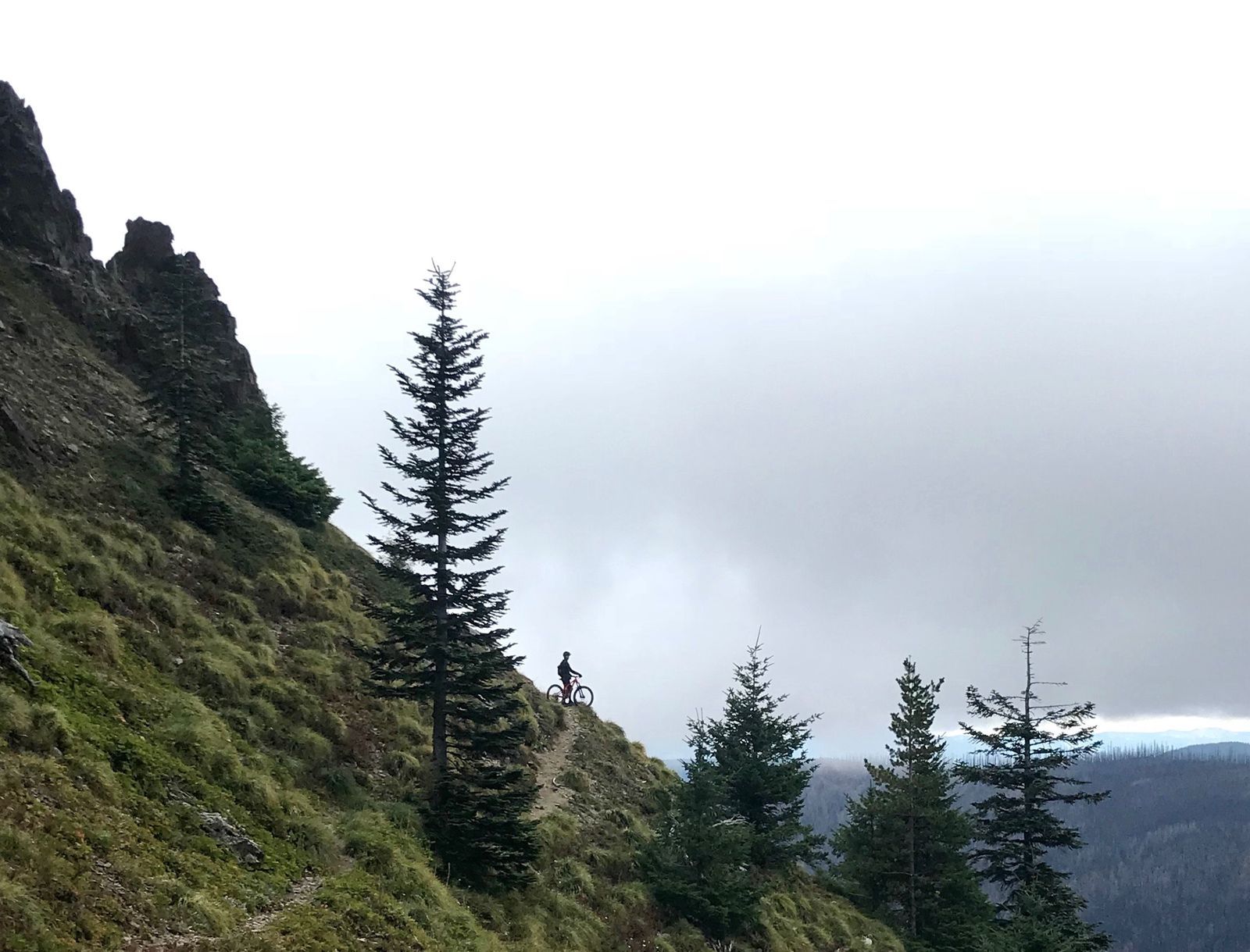 Come join us for a work party off of Highway 410 on the Deep Creek Trail. Kick off the backcountry trail season with a day of giving back to one of the state's best riding areas!
The Highway 410 Trails are still feeling the impact of the Norse Peak Fire of 2017. Huge efforts made by the US Forest Service and volunteers from numerous organizations cleared the downed and hazardous trees from all of the trails in the summer of 2018 but there is still tons of trail tread work and repair needed to get the trails running as well as they historically have.
Deep Creek received the brunt of the fire damage in 2017. Most of the other trails (Ranger Creek, Pallisades, Dalles Ridge, etc) only burned on the upper sections but the entire drainage Deep Creek sits in was burned. On a positive note, Deep Creek has long had numerous major drainage issues and this is our opportunity to address those issues!
Where to Meet:
Meet at 9am on Saturday May 18th at the Skookum Flats (South) Trailhead. This parking lot is just off of Hwy 410 on NF-7160. Look for signs on Hwy 410 for Buck Creek Campground and Ranger Creek State Airport.
Google Maps Link: https://goo.gl/maps/BhzxcP7NSam
We'll use this space to meet and solidify a plan and we will most likely pack into the fewest vehicles possible and park closer to the bottom of Deep Creek on the Corral Pass Rd. There is no cell service once you're close to this meeting point so make sure you have directions and whichever mapping program/app you use running before you get close. Cell service ends about 8 miles west of the Skookum Flats trail head.
What to Bring:
-Cothing for all weather conditions
-Sturdy Footwear, boots reccomended
-Work glvoes if you have them
-Backpack with water and snacks/lunch
-Your favorite Trail Tool if you have one
-Bike and riding gear if you'd like to ride after the work party (not required)
What Evergreen Will Provide:
-All trail tools and equiptment
-Work Gloves
-Water and Clif Bars
Please Register if you plan to attend so we know what group size to expect.