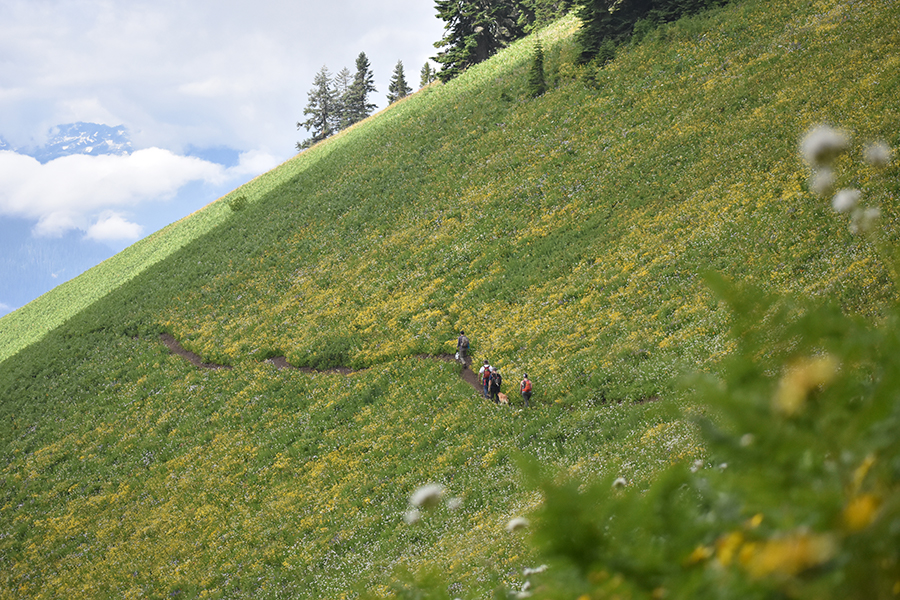 Come join us for a work party at Alpine Baldy before the Grand Opening!
The snow is quickly melting in the meadow and there is surely to be some work to do up high. The trail is clear and running great up to the 4 mile mark but I have not seen anything above that yet.
Meet at the Jennifer Dunn/Beckler Peak Trailhead at 9am on Saturday June 29th.
Google Maps Link: https://goo.gl/maps/mZNUSCSZKmEFeAYa6
Expect a long hike/bike into where we'll be working. Up to 7 miles in if we can make it. There is a tool stash at the 5 mile mark so hopefully we won't have to carry tools all the way in.
What to Bring:
-Clothing for all weather
-Sturdy Footwear
-Water and Snacks and backpack to carry them
-Bike and Riding Gear
What Evergreen Will Provide:
-Tools
-Work gloves
-Clif Bars