Ape Canyon Full Moon Ride
---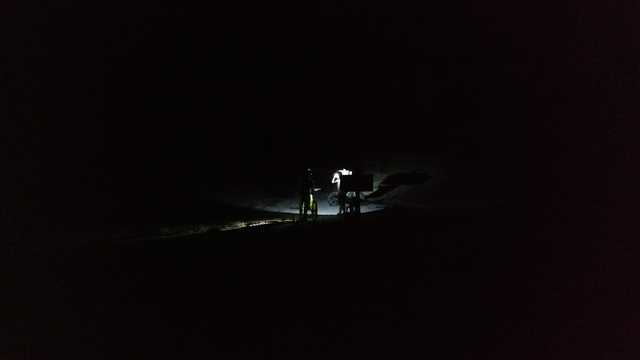 For once, one of the Summer full moons is on a Friday Night! Join us for this ride which feels like a once in a lifetime experience. You need to see the Plains of Abraham under a full moon. It's indescribable. Come, see for yourself the majesty of Mount Saint Helens under the cold and steely light of a full moon. It's a life changing experience you'll never forget.
Bring good bike lights, plenty of water, and spare tubes.
Camping options are fairly limited. The closest developed campsite is Lewis River and it's an hour away from the trail head. There is dispersed camping nearby, but it's a Friday night on a full moon in the middle of Summer, so, make sure you have a backup plan. If you have bike packing gear, that might actually be your best bet if you need to stay overnight.
Typically, we don't get back down to the trail head until about 12:00 to 1:00am. Plan for a late night regardless. The ride organizer has done this ride 4-5 times and drives the 1.5 hours home after the ride every time. It's totally doable.
Ride is 12 miles out and back with around 2200 feet of climbing.
Location
Ape Canyon Trail Head