Patrick Walker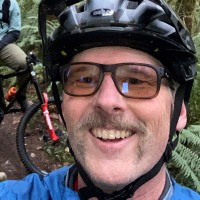 Patrick leads the Communications and Marketing team at Evergreen working with the chapters to reach out to their members, and communities for support and stoke! His responsibilities include production of the annual Evergreen Mountain Bike Festival, and development of corporate and community level sponsorships and grants. He brings over 10 years in nonprofit management, marketing, fund development, and trail building experience. Most recently serving as the Executive Director for the Leavenworth based, outdoor learning center, the Wenatchee River Institute.
An avid mountain biker and frequent volunteer with his local Evergreen-Central Washington Chapter, he is eager for the challenges, and rewards that come with creating the best state for mountain biking in the United States. "Patrick is a great asset for Evergreen, and compliments our team perfectly" according Yvonne Krause, Executive Director. "He will be focusing a lot of effort on developing our community and corporate support, creating an engaged community of supporters for us to work with towards getting more miles of trails built."
Patrick worked as the first Trails-Coordinator for the Chelan-Douglas Land trust in 2008, developing a relationship with BBTC/Evergreen to help support trail building efforts in Leavenworth, and the Wenatchee Foothills. This relationship eventually created the first Evergreen Chapter in the state, Evergreen-Central WA. He also was involved in the developement of the documentary "Pedal Driven" which highlighted the local community's struggles with getting mountain bike trails built.