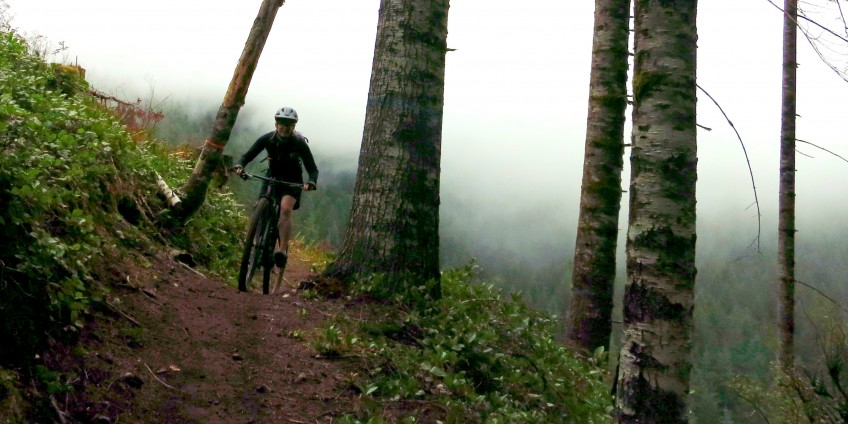 I'll Be Back
OK, I'll admit it-I haven't been riding in Capitol Forest in 15 years or so. It wasn't a great experience then. I remember oddly named trails and roads, confusion about what was rideable by motorcycles and what was off limits to them, and how, with very little signage it was pretty easy to get lost. And it's a BIG place. Oh yeah, I remember lots of gunshots as a soundtrack to our ride. Now with Trailforks, GPS, and the Friends of Capitol Forest site I decided to try again and I loved it.
Decided to do a loop on the non-motorized side. Parked at Fall Creek Trailhead with great signage, clean bathrooms, room for a few dozen cars. Nice. Rode up Wedekind, then Crestline, then down Greenline. Good signage everywhere. Barely had to look at the map. 17.6 miles, 2,400 vertical. When we got back to the parking lot there were a dozen cars and 3 or 4 people getting ready to ride. A few hikers with leashed dogs. Let's just say not like the CF I used to know.
About the trails:
ALL of these 3 trails had been recently brushed out probably because of the race last weekend(Thanks). Really nice job.
Wedekind - beautiful smooth 6 miles mostly uphill but nice and gradual.
Crestline - Harder mostly uphill with some rooty rock gardens thrown in. About 4 miles.
Greenline - Mostly downhill for 6 miles with lots of roots, rocks, and berms. In forest, in clearcut, swoopy with some climbs thrown in and got us right back to the car.
There's news of a downhill/freestyle area on the north side of CF. Great maps and a GeoPDF available at the Friends of Capitol Forest site. Trailforks has everything listed and directions to the parking areas down there. If you've been thinking about it, now's the time.
Submitted by jackd49 on 08/18/2018