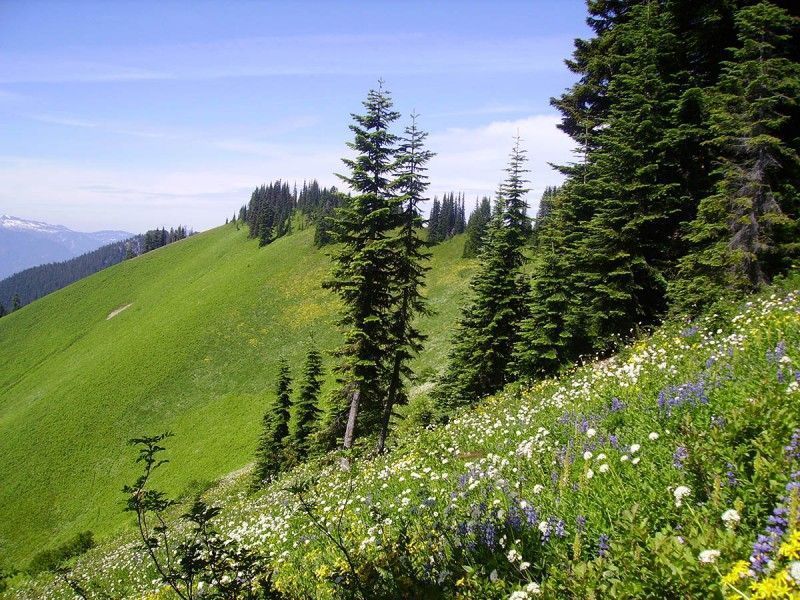 This is a new trail project that is currently under construction by Evergreen, King County, and the US Forest Service. Construction started as of October 2015, and will be open summer 2019.
Info
Alpine Baldy is a partnership between Evergreen, the US Forest Service, and King County to bring you a new cross country trail system. Phase 1 opening is planned for summer 2019.
Phase 1 of the project will be a 7 mile out and back ride to near the peak of Alpine Baldy. The trail will take you across ridgelines with amazing views, and through alppine meadows. Phase 2 will add additional trail to turn this into a loop ride.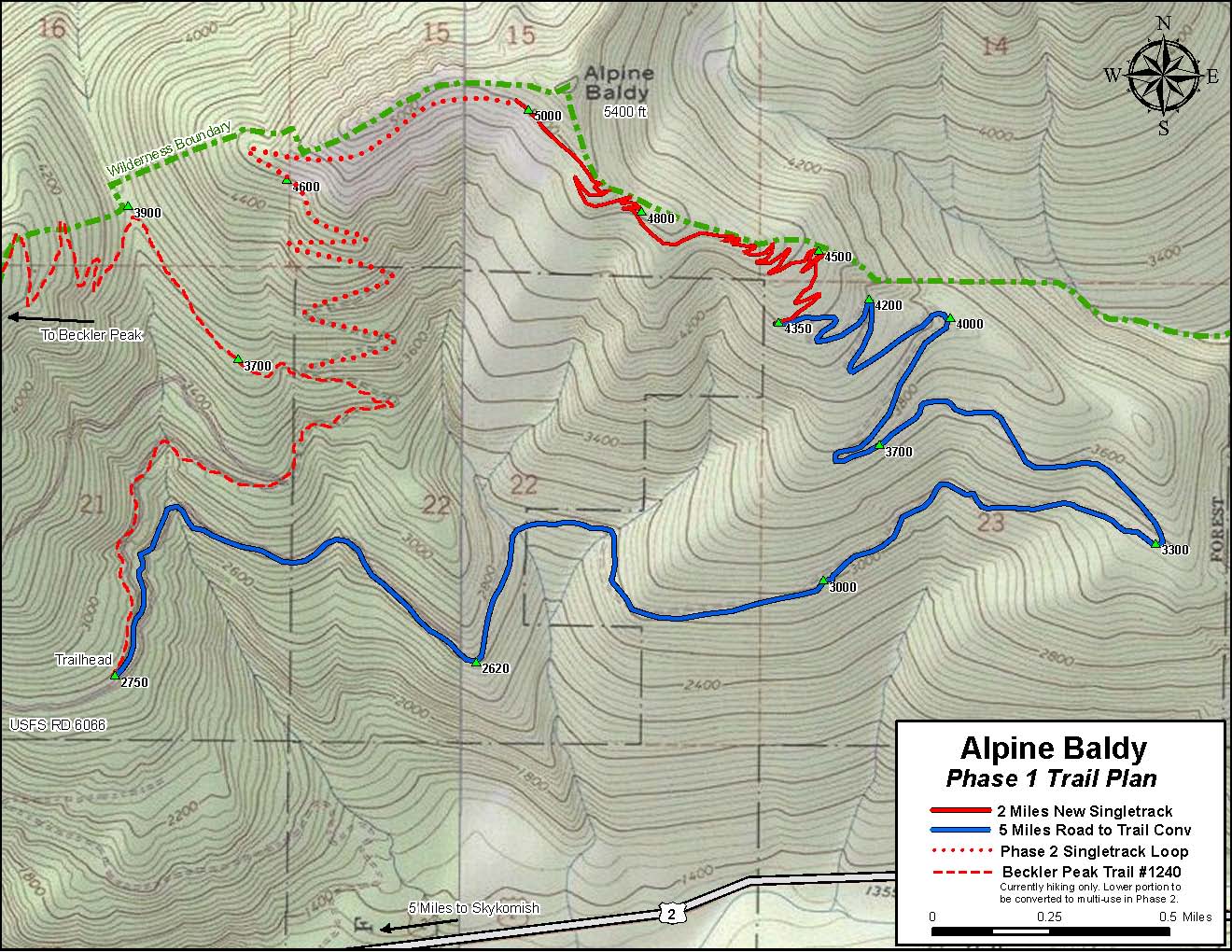 To pan/move the map: click/tap on it once, wait a moment, then pan/move as needed