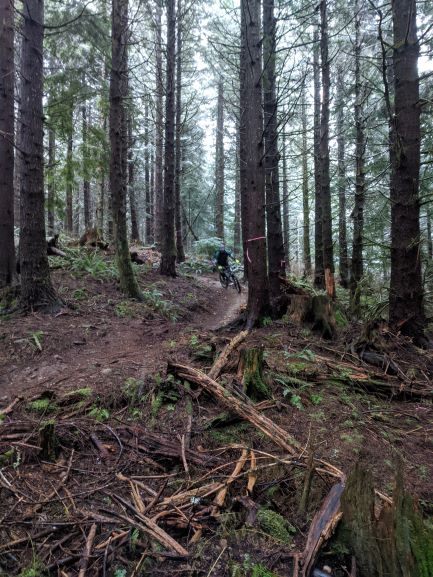 Hand work continues on CCDH!
Phase 1 of CCDH construction is complete (Make rideable).
Phase 2 construction is well underway (fix bombholes, create better drains and make rad berms where necessary).
Come join us for a day of digging to help put the finishing touches on the trail. Snow has finally come up high on the mountain. We'll be starting finish pass work on lower segment 3 and segment 4.
Evergreen will provide
All tools necessary for trail construction
End of day shuttle (Weather and energy levels permitting)
Work gloves if you need
Massive Stoke!!!
You will need
A bike!
Riding gear
Your own work gloves if you have them
Sturdy footwear for digging and clothes you don't mind getting dirty
A lunch or snack and water
A warm layers and rain jacket
- Please note -
We will be meeting on the Highway 18 side. Not at the Raging River Trailhead.
Here is a link to the proper gate.
If you have any questions feel free to contact me.
425-638-3951