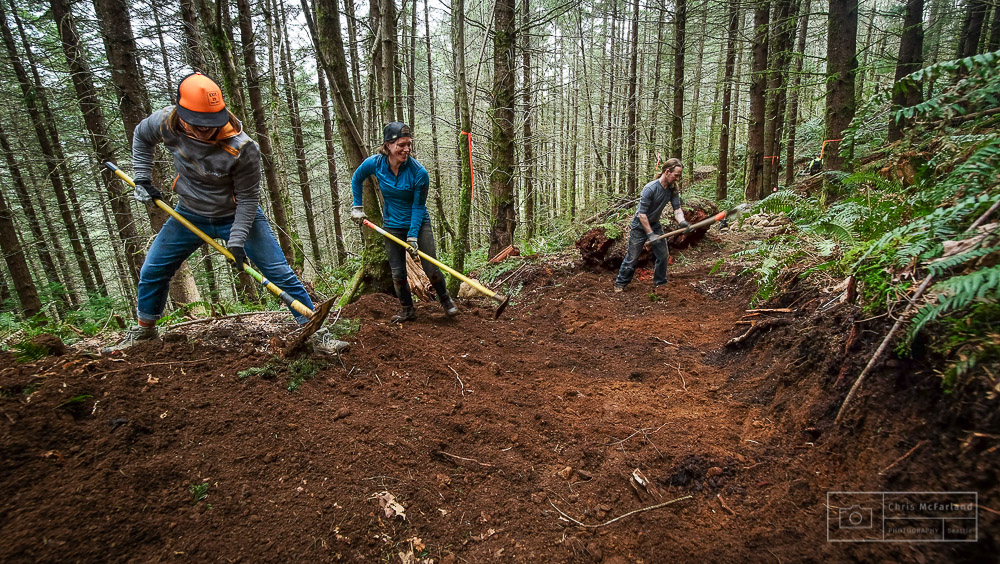 Come join us for a New Year Maintenance Work Party! Burn off those holiday calories with some good ol' fashioned dirt work.
We'll meet at 9am on Saturday January 4th and work until 2pm or longer if the entire group is wanting to do so.
Exact details are TBD but we'll be doing some general maintenance at Tiger to address failing drains, water seeps, debris on trail, etc.
We've got a few other work parties planned before this one so what we work on Jan 4th will depend on what we get done at the other work parties. If you have a reccomendation for a project/trail to work on please let me know!
-I'll update this event posting as details come together.
What to Bring:
-A willingness to get dirty!
-Sturdy Footwear (boots reccomended)
-Backpack with water and snacks
-Work gloves if you have them
-Bike and Riding gear if you'd like to ride afterwards
-Favorite trail tool if you have one
What Evergreen Will Provide:
-Tools
-Work Gloves
-Clif Bars
-A good time!
For any questions/comments/etc. email g or call/text Cody Olsen at (509) 630 0702