Torguson Park Pump Track (North Bend) Work Party
---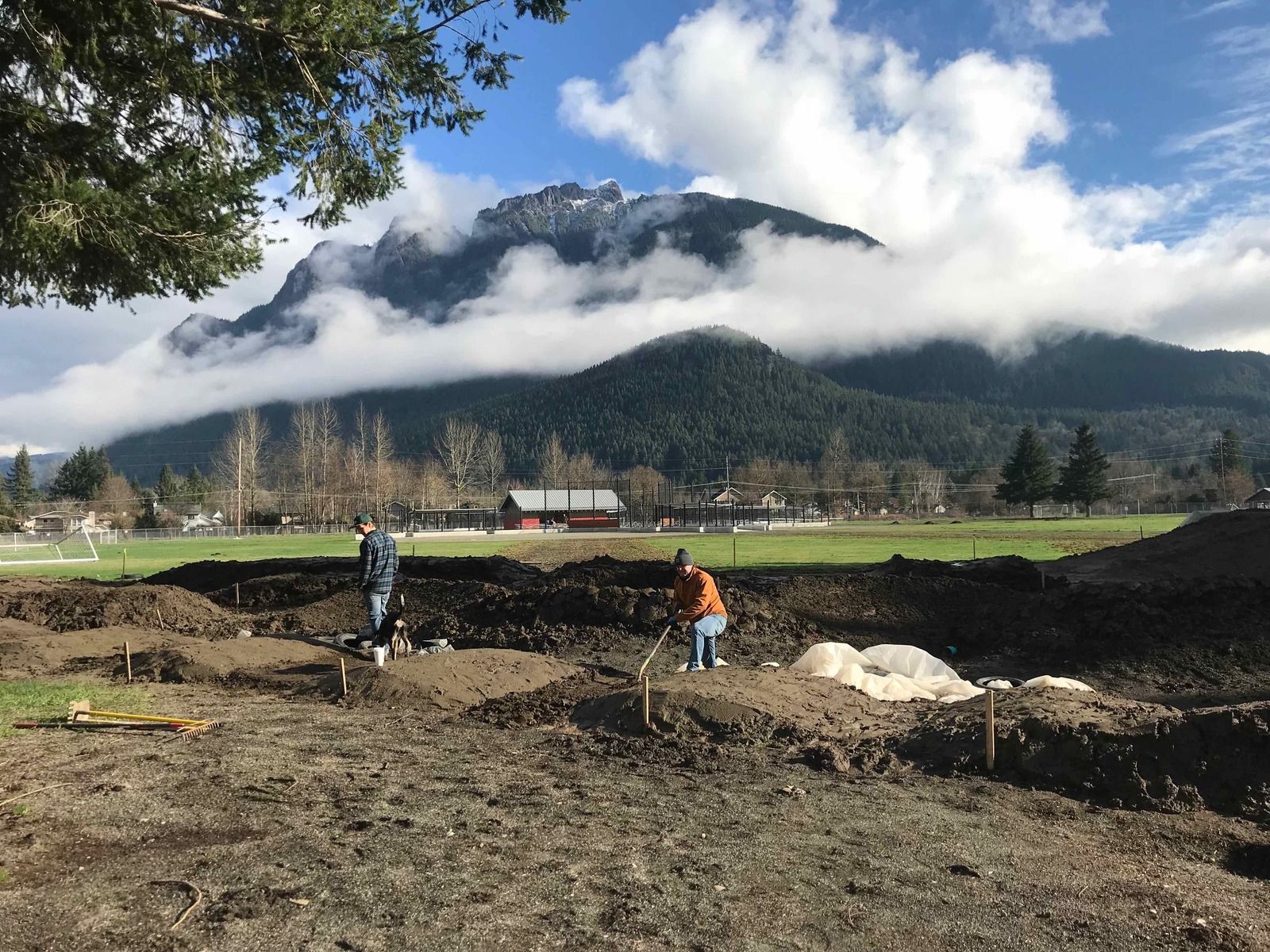 Come join us for work party at the Torguson Park Pump Track in North Bend!
Almost all of the dirt is in place, we just need your help packing, shaping and finishing. Help us get closer to a rideable pumptrack!
We'll meet at 10:00 am and work until 4:00pm or so. Feel free to come and go as you'd like. Any help is appreciated!
Minor Information:
This is an all ages event. If you plan on bringing a minor please make sure they have a Minor Release filled out beforehand!
https://www.evergreenmtb.org/images/files/Evergreen_Minors_Waiver_Form_-_Rev_1_1.pdf
Location:
Torguson Park, 750 E North Bend Way, North Bend, WA 98045. Entrance to the park is just east of the round-a-bout near Les Schwab. Google maps link below.
https://goo.gl/maps/2QKGbGseCvK2
What to bring:
A willingness to get dirty
Water, snack and maybe a pack. We will be working only a short distance from your vehicles
Work boots or heavy duty hiking boots
Work gloves if you have some
Rain gear and layers if needed
Evergreen will Provide:
All the tools
Some work gloves
Snacks
A whole bunch of stoke!
For additional info, contact Shawn Lorenz at or 425-638-3951. Thanks!
Location
Torguson Park, 750 E North Bend Way, North Bend, WA 98045