Alpine Baldy Work Party
You must sign-in below
Interested in helping out with some high alpine trailwork? Then come on up to Alpine Baldy this Sunday and bring your bike!
We're finally nearing completion of our rough-in work, having almost reached the summit meadow. As we push through the final section, we're beginning to do some finishing type work to prepare for heading back down with the machine. Volunteer work needed includes raking, trimming roots and trailside brush, and replanting vegetation.
Transportation and Directions: We will meet at Beckler Peak Trail Head at 8am. Evergreen will haul up everyone's working clothes, boots, gear, packs, etc. while participants ride their bikes from Beckler Peak Trail Head, 7 miles up to the worksite in the meadow at the summit.
What to bring: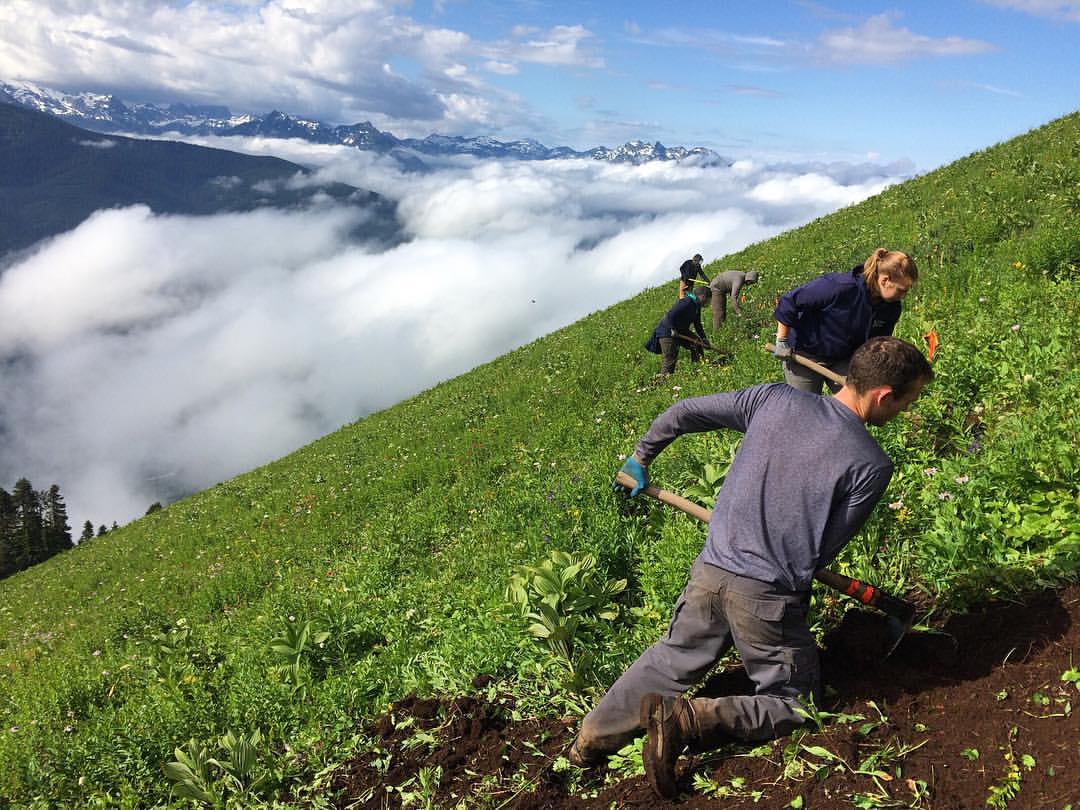 ▪ A willingness to get dirty!
▪ Water, snack, and a pack to haul it in.
▪ Work boots or tough hiking boots (sturdy footwear)
▪ Rain gear, layers, work attire aka: clothes that look superb when dirty!
▪ Safety glasses and work gloves if you have them
▪ Maybe a change of clothes after a fun filled day!
Evergreen will provide:
▪ All the tools
▪ Work gloves if you would like them
▪ Water and a few snacks if you need them
If you have questions day of contact Mitch Lee at