Osborne Mountain Work and Ride Weekend
---
Ever ridden the trails of Osborne Mountain? Come join us for a fun weekend of riding awesome singletrack in the shadow of Mt Rainier! We will be riding and working on the trails in the Sawtooth Area of the Gifford Pinchot National Forest, on the southwest side of Mt. Rainier. We will be camping at the Big Creek Campground, just outside of Ashford, WA. Can't join us for the whole weekend? Come when you can, leave when you have to. Open to all ages and abilities.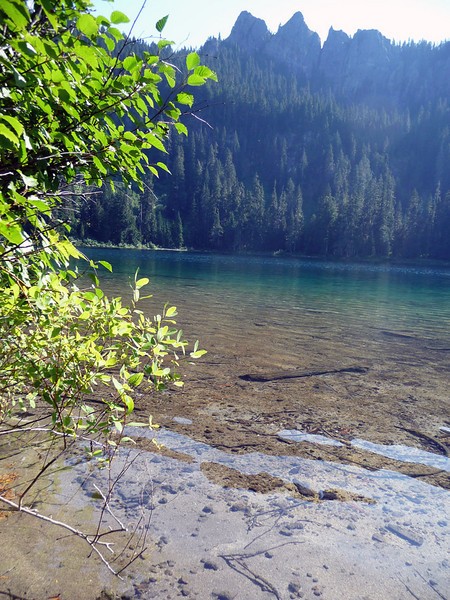 This ride has it all: old growth forest, pristine lakes, some great views, very narrow trail, some climbing challenge, a stretch of flowy downhill and to finish a section of steeper downhill with many switchbacks. Oh yea, and there is a RIPPIN' downhill section of the Osborne Mtn trail, right into camp!
Schedule:
Friday: arrive, set up camp, ride bikes!
Saturday: Work party. We will meet at the trailhead day use parking area in the Big Creek Campground at 9 am. We will most likely be working on the Allen Mtn Trail, which helps complete a large loop option in the area. Hopefully, we will have time for some evening rides.
Sunday: more riding!
Please join us in camping Friday and Saturday nights, and riding on Sunday in the area. There are lots of ride options for apres work Sat., and Sunday, including short loops, Out and Backs, all day epics, shuttles, etc.
What to bring:
bike and related gear
car camping stuff if you plan to stay
food and water
sturdy footwear and layers
work gloves and glasses
gotta favorite trail tool? throw it in
What will be provided:
tools for trail work
snacks from our pals at Clif Bar
apres workparty refreshments from TBD Brewing Co.
info on rides
Please RSVP if you plan to come, so I can try to reserve enough campsites.
Contact Mitch Lee at with comments, questions.