Ian Terry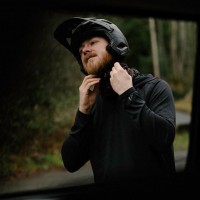 Ian joined the Evergreen staff after four years as a staff photographer at The Everett Herald daily newspaper. Drawing from his professional journalism experience and exploring the world by bike, Ian now focuses on telling the story of Washington's thriving mountain bike scene and growing list of premier trails.
As a native Seattleite, Ian got his start on a mountain bike as a teenager exploring trail networks outside the city like Tolt-MacDonald, Tokul and Tiger Mountain. After getting a taste for two-wheeled competition, Ian joined the Rad Racing NW junior program where he progressed from local racing to eventually competing across the U.S. and in a few of Belgium's most challenging cyclocross races as a junior team member of EuroCross Camp 2008.
When he's not out looking for steep rock rolls and chutes, Ian can be found playing hockey or checking out some good live music in Seattle.